If you're looking for a free audio trimmer and editing software that lets you do things like sample editing or just edit and trim an MP3, you've found it now. Here you can find perhaps the three best free audio editing software for Mac and PC to download.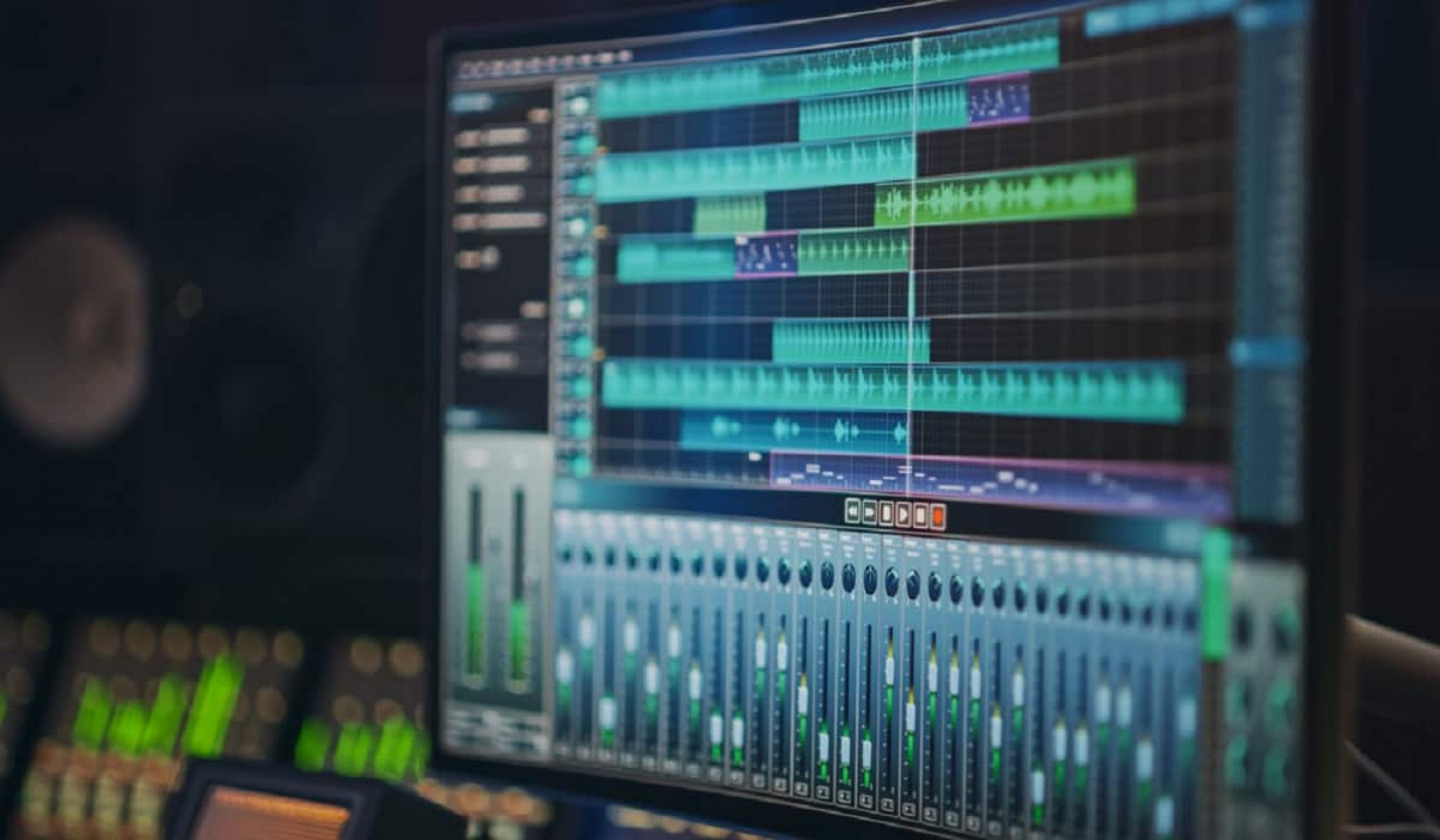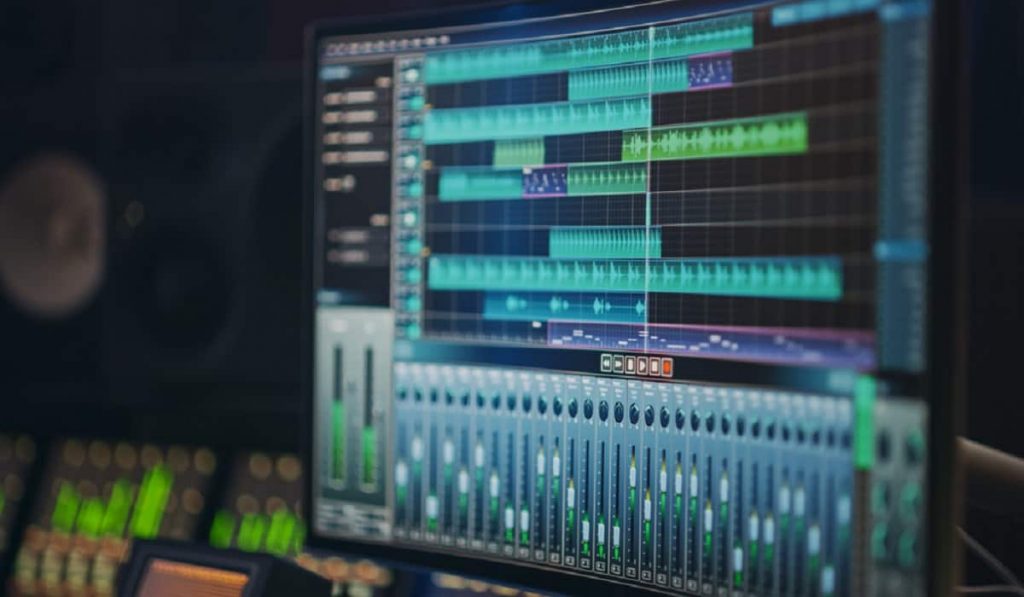 Looking for the best audio trimmer?
You will find the three best editing programs here for trimming and editing MP3 and other audio files. In addition to an online tool that allows you to trim audio files directly in the browser, we also present free software for trimming audio, which is available for Mac and Windows & Co.
We distinguish between trimming MP3 files without quality loss and the audio editing programs that are generally suitable for editing audio files. As mentioned, all options and programs presented here are free to use or download.
If you are looking for tools for more complex tasks like mastering albums, it is worth taking a look at more professional audio editing software called DAW (= Digital Audio Workstation)
Which audio files are often trim?
The focus is clearly on the MP3 format. However, you can also trim and edit WAV and AIFF formats with the programs presented here. You will rarely have to deal with these formats if you primarily want to trim several songs together or if you want to trim an audio file to fit the length of a movie.
Trimming MP3 (free and lossless)
The MP3 file format was developed by the Fraunhofer Institute as a lossy compression for audio material and standardized in 1992 as MPEG Layer 3. Due to the small file size and the outstanding sound quality, the format has become one of the most successful (if not the most successful) audio formats.
One problem I face every time with editing audio and trimming MP3 files. Any conversion of an audio file to MP3 means the loss of data. Any further conversion means further data loss – and therefore falling sound quality.
Common problem when editing MP3 with audio trimmer
Recently, I wanted to record an old recording into the computer using my sound card. Since I didn't intend to do any further processing with the material, i.e., it was just for pure archiving, I converted the audio material directly to MP3 and wrote it to the hard disk. As luck would have it, the doorbell rang, and I didn't finish the recording until the file was already over 500 MB in size.
I need hardly point out that I had recorded not only the 30 minutes of tape but also a long time of nothing. When opening the MP3 file in Wavelab, my operating system whined that it couldn't open a file over 2GB in size – so the only solution left was to trim the MP3 directly.
Trim audio online – without installation
Do you want to edit or trim MP3 files without installing a audio trimmer on your computer? Then you will like cutmp3.net because, with it, you only need to visit a website, specify the file there, and you can trim audio files directly in the browser. The sound quality remains completely untouched.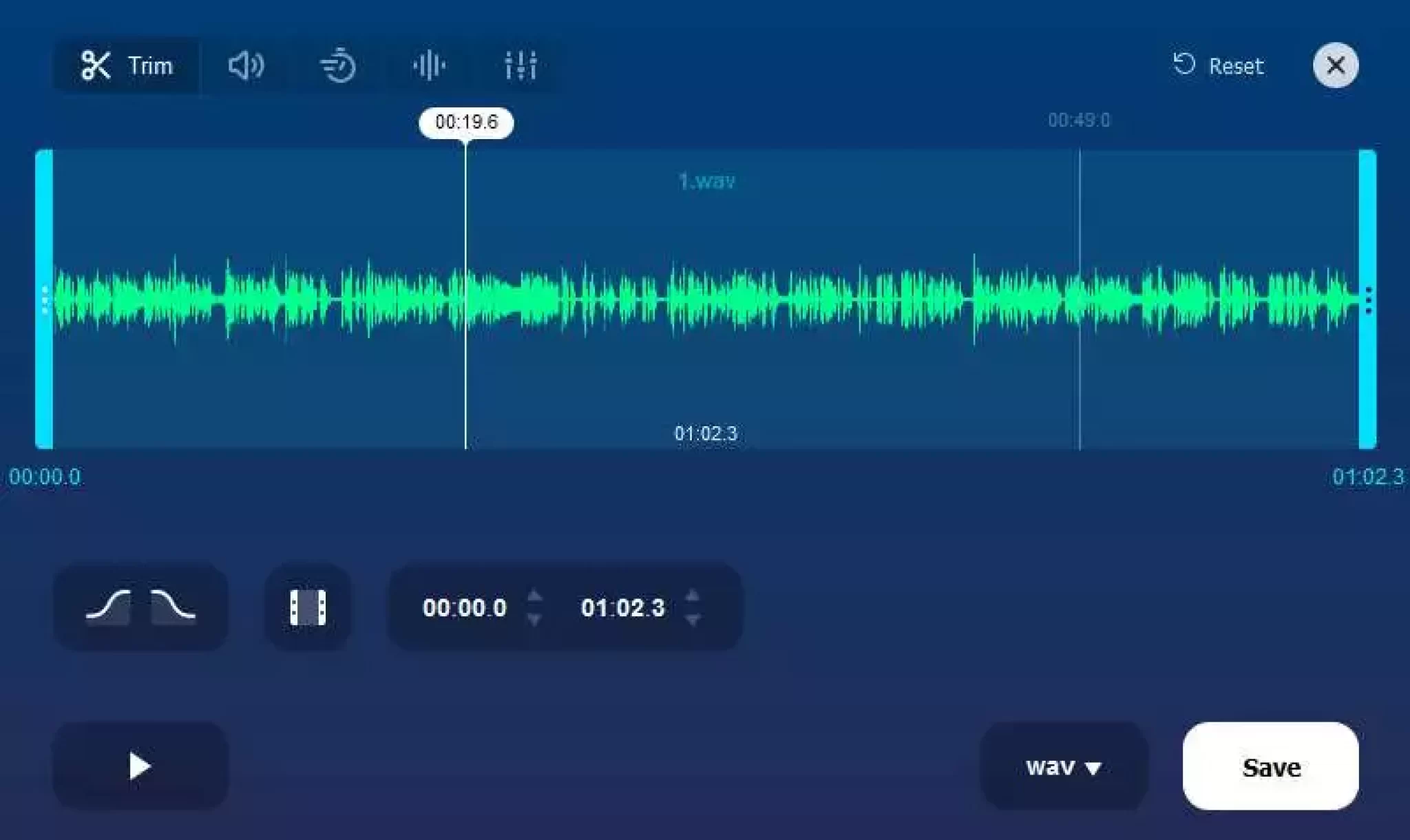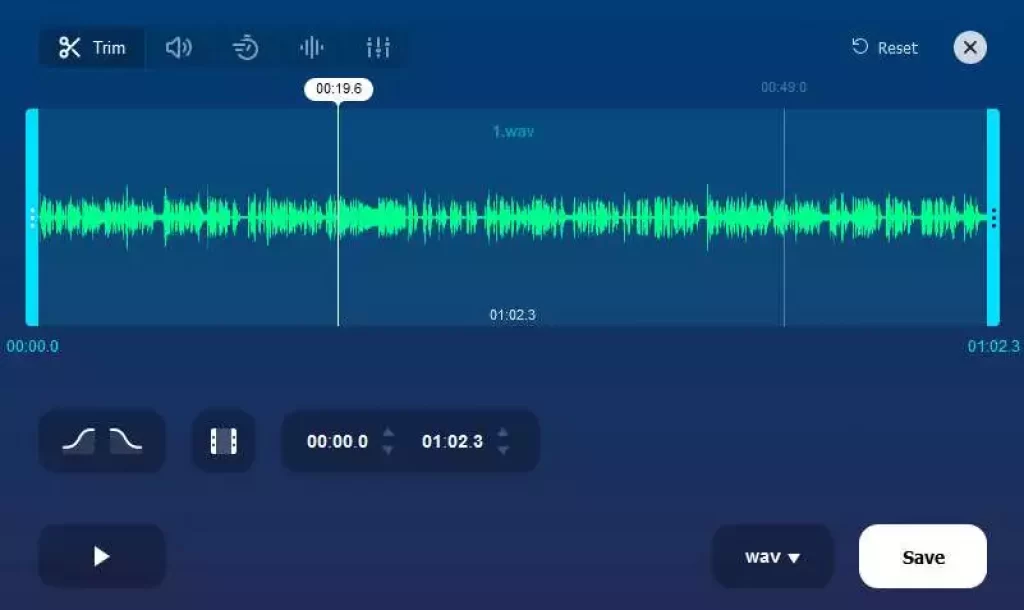 The volume curve (the so-called waveform) is displayed so that you can see where loud and quiet parts, transitions, and the like are located. Now use the two triangular sliders to limit the area that should remain. Then just click "Cut," set the location, and you're done. All this without downloading a trimming software.
This variant is especially useful for "occasional offenders" who only want to trim audio now and then, for example, for a mix CD or to extract a sample from a piece of audio.
Download audio trimmer to cut audio files
Do you want to trim MP3s for free, of course, and have even more setting options than with the website mentioned above? Then the download of an audio editing program is worthwhile. Here we have even collected three variants.
Audacity
The Audacity is a software for in-depth editing of audio pieces and sound files for those who like it a bit more sophisticated. The multi-track audio editor lets you read, save, and edit many file formats, including the popular lossless WAV and AIFF.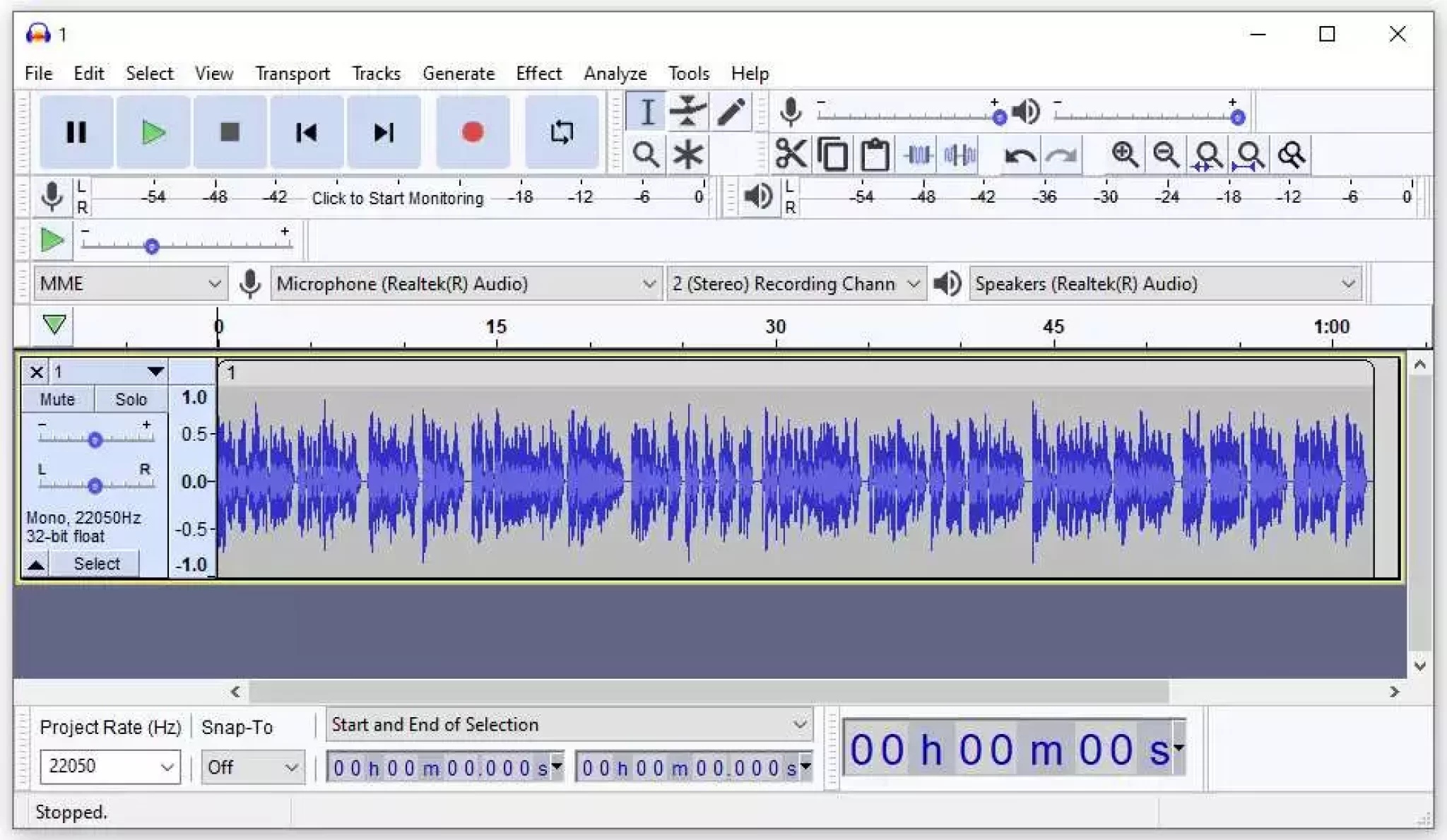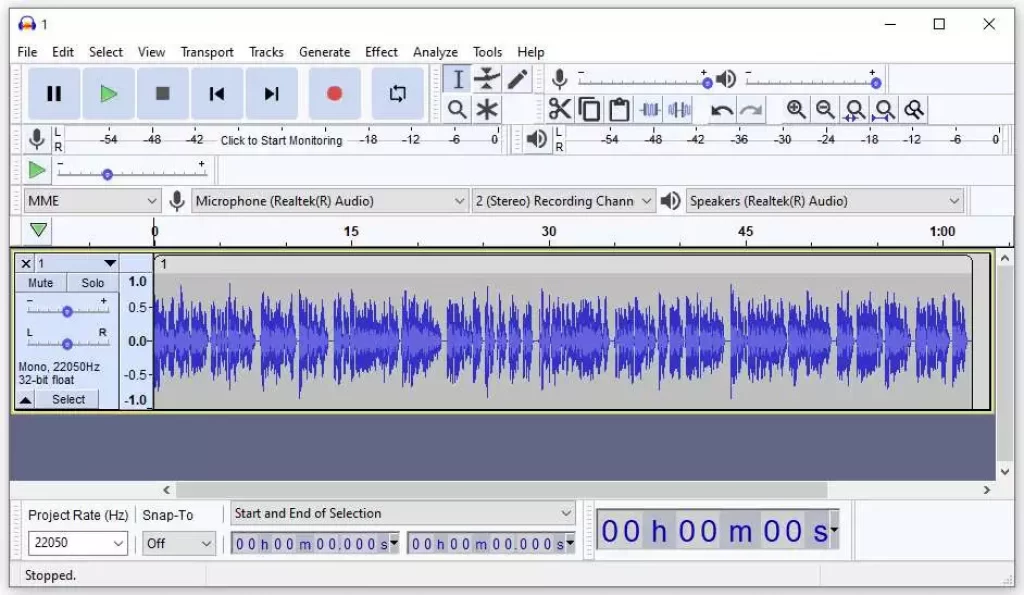 Files of voices and instruments, the use of sound effects, and more are possible with it. Audacity works with Windows, Mac OS X, Linux, and more operating systems.
Best of all, the Audacity audio editor is also a free audio editing program and offers much more than just trimming audio. With Audacity, you can give files the finishing touches you want!
mp3DirectCut
There is a popular alternative for Windows & Linux users. The mp3DirectCut is another suitable audio trimmer and is also available for free.
Editing and trimming MP3 is possible lossless with the free software mp3DirectCut. The mp3DirectCut allows the user (unlike other audio programs and audio editors) to trim MP3s directly, without prior conversion to another format. This saves re-encoding to MP3. The beauty of this method is that MP3 trimming is faster because less computing time is required, and the sound quality of the MP3 is preserved.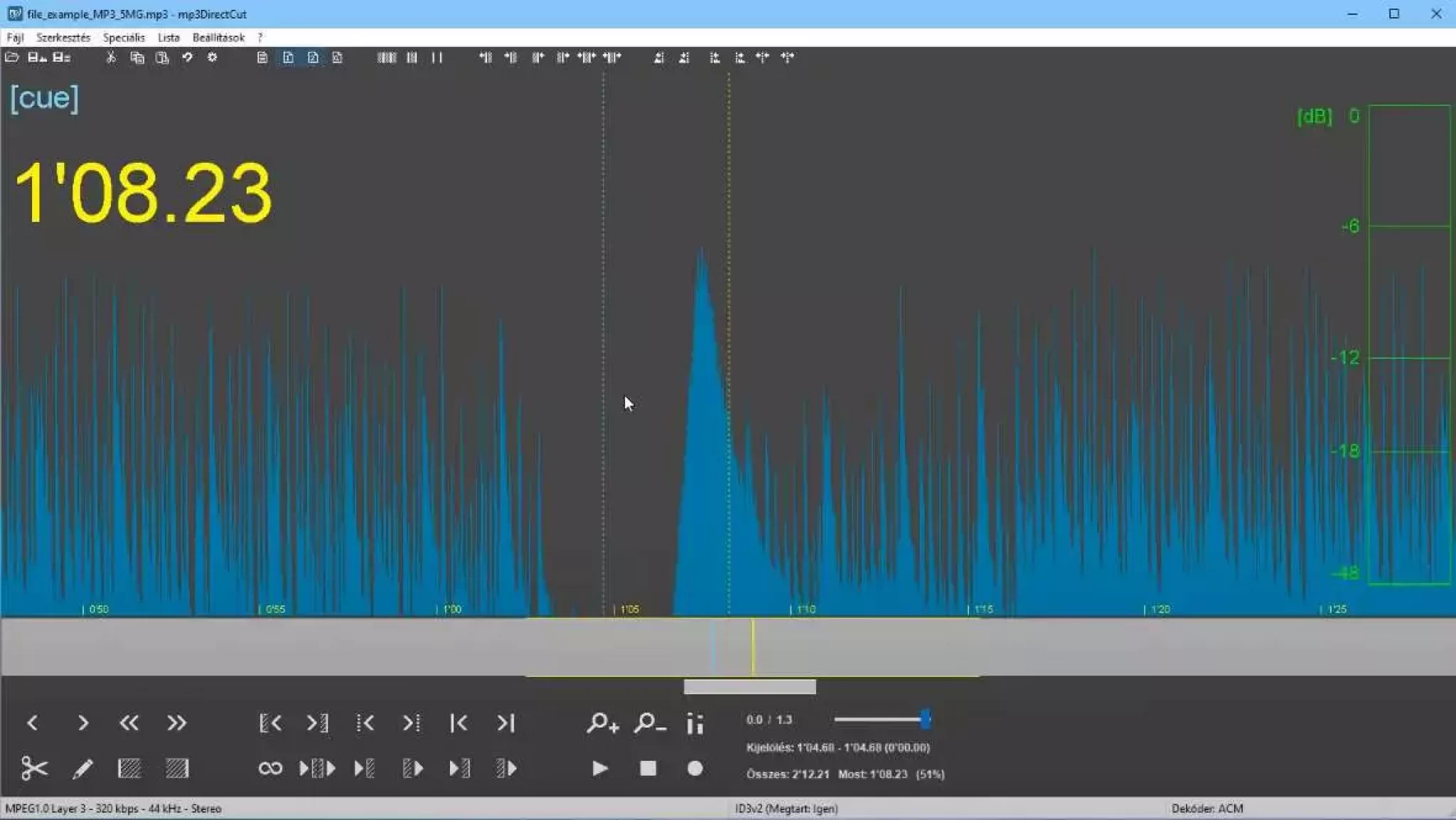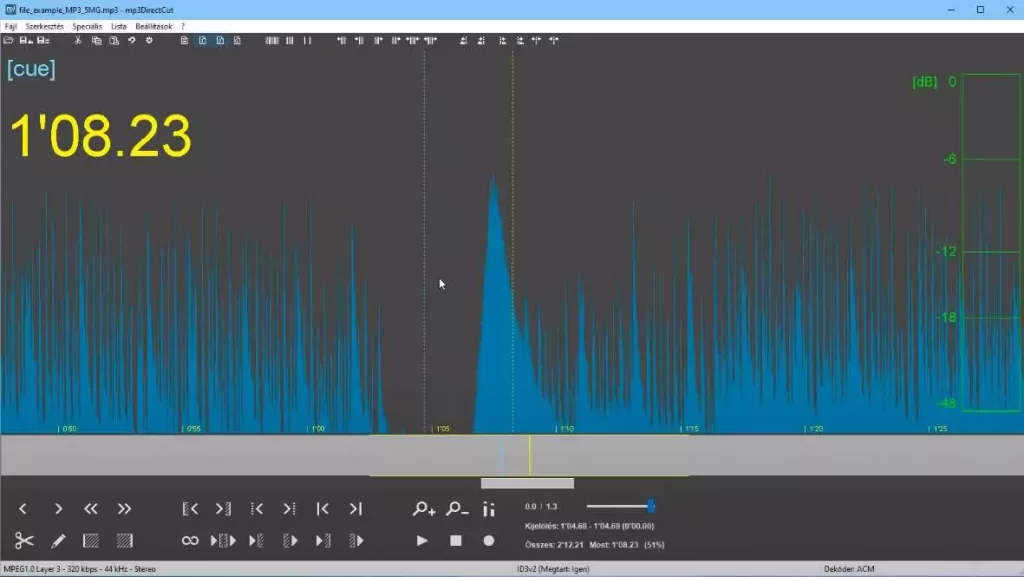 In addition, you can also edit AAC formats using this audio trimmer. You can edit even the movie format MP4 with the editing program.
Very nice is the option to set cues – or trim points. Some DJs also offer their mixes with a so-called cue sheet, which allows MP3 trimming at trim points previously specified by the DJ. A long MP3 can then be divided into individual tracks (songs, chapters, etc.).
The mp3DirectCut also offers an auto-cue function that automatically splits MP3s into 10-minute tracks. This MP3 edit and trim are very interesting, especially for podcasts or audiobooks, because not all MP3 players can remember at what point you stopped listening.
Mp3splt Project
This is one of the best audio trimmer for cutting audio files Mp3splt is for Windows, Mac OS X, Linux, for free. Also, with this editing program, the sound quality is not affected when trimming audio files. It also lets you trim OGG type files, split a CD copied in one piece into individual audio tracks, and more.
The audio editing program is simple and very intuitive to use.
Audio Trimmer: Practice to cut audio
When trimming audio from an audio clip (whether it's an MP3 file or a WAV file), it's recommended to set the trim point at a so-called zero crossing. A zero-crossing is the point in the waveform of an audio signal where the wave crosses the zero line (compare picture), i.e., the volume of the signal is zero. To detect zero crossings, you have to zoom in very far:
If you trim at a different point of the wave, you may get clicks in the playback if the volume from one sample to the next happens a volume difference. If you pay attention to the zero crossings, i.e., the volume, when trimming audio, all audio clips can be strung together or looped without any problems.
Relevant search terms for the PDF manual, the online documentation, or the index of the printed manual of your software would be "zero-crossings," "zero crossing points," or "zero crossings."
In many audio editing programs, you will find the option "Cut at/through zero-crossings," which significantly speeds up editing many audio files.
Audio Trimmer: Key commands for good flow
This concerns very many producers, audio experts & co. If you regularly use audio trimmer, you should use the computer keyboard. Usually, you can trigger the trimming command with the "X" or "S" key by default.
In addition, you are always faced with the decision of whether or not to trim audio aligned to the (bar) grid. You can also switch the corresponding editing modes in most audio editors and DAWs with a key or key combination, whether DAW or editor.
How do you trim your audio?
What programs do you use to trim audio? Do you have any tips for lossless editing of audio files or other tips for our readers? Then we look forward to your comments. Otherwise: Have fun trimming your audio!
You can also read these articles: