Owners of iPhone and iPad know how incredible Apple products are, and even a combination of these two can beat desktop computers or laptops by quite a bit. With this feature, you can use two websites or apps at the same time. We'll tell you how to use iPhone split screen and everything you need to know about it.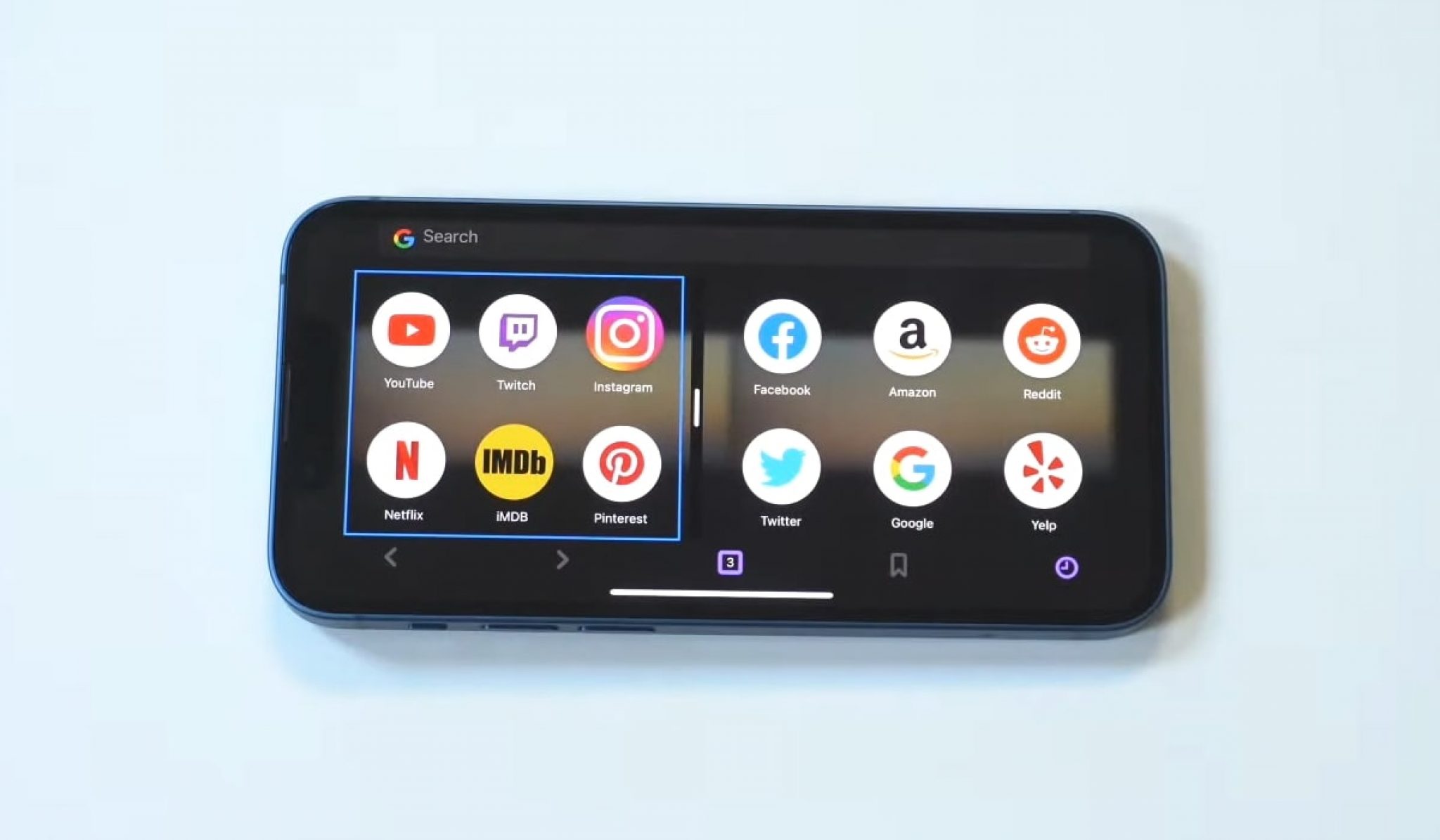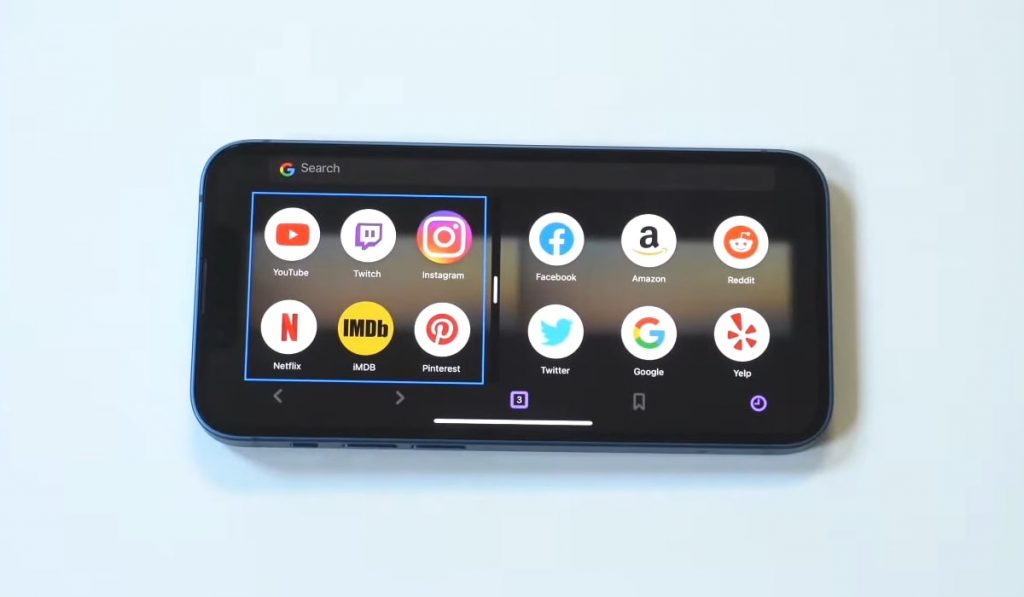 Apple is a bit cagey about the mode (for a good reason), and not everyone is clear about accessing it. We'll show you how to use the feature below. In addition, we explain what limitations are associated with the mode and how you can still enjoy all the benefits of a split screen. You want to use the iPhone split screen mode? Lets find out in the following article.
How to Split screen on iPhone or iPad?
In the future, multitasking is something that a laptop or desktop computer can't offer. But the good news is that Apple has introduced some new and cool features to Apple devices, and multitasking is one of them. Now we can easily multitask on iPhone or iPad, which means you can now split the screen on iPhone or iPad. In this blog, I will tell you how to split the screen on iPhone or iPad.
The dock is the main component of the split-screen function of the Apple device. Because all the apps are located to launch, we need to set up the dock.
To split your iPhone screen, follow the steps below to set up the dock:
At first, open Settings on your iPhone.
After that, go to the Home Screen and dock.
Now click on Multitasking.
And then, turn on three controls to allow multiple apps, gestures, and picture-in-picture.
Now your iPhone or iPad is able to split the screen, and you can use its full potential by multitasking.
Best Split Screen iPhone App
iPhone doesn't have a built-in function to allow you to do this either. So, you can download and install a free app from the apple App Store called Split View – Multi Window. There are many apps out there that you need to pay for, make sure you get the right one.
Suppose you're convinced by the app and want to access websites without restrictions, as well as add your favorite sites to the home screen for faster navigation. In that case, you'll have to dig a little deeper into your pocket and invest a few dollars in the premium version, which can be well worth it, depending on how big your need for such a solution is. Split View seems to be very popular among users because the app currently has a rating of 4.6 out of 5, with a total of 339 App Store ratings.
Download the Split View – Multi Window app
So, to do split screen on your iPhone and start multitasking, go ahead and install the split view multi window app.
Go to the Apple App Store.
Type and search the app "Split View – Multi Window"
Click to Install that to your iPhone.
You are Done.
Split your iPhone screen and make it multitasking
Using Split View is very easy and almost self-explanatory. I'll show you how to use the split view app inside the split screen.
As soon as you open the app, you will see two browser windows on the screen.
As usual, you can now enter a search word or URL in the upper address lines.
If you turn your iPhone, the vertical View will also switch to horizontal landscape mode.
Then you can run a video on YouTube on one side while you check your mail, chat with friends, store or surf the Internet on the other.
As you can see inside the app, there are two web browser windows. If you want to swipe the split all the way up to the top, you can see the whole of your bottom page. And, if you swipe down, you can see the whole of the top page.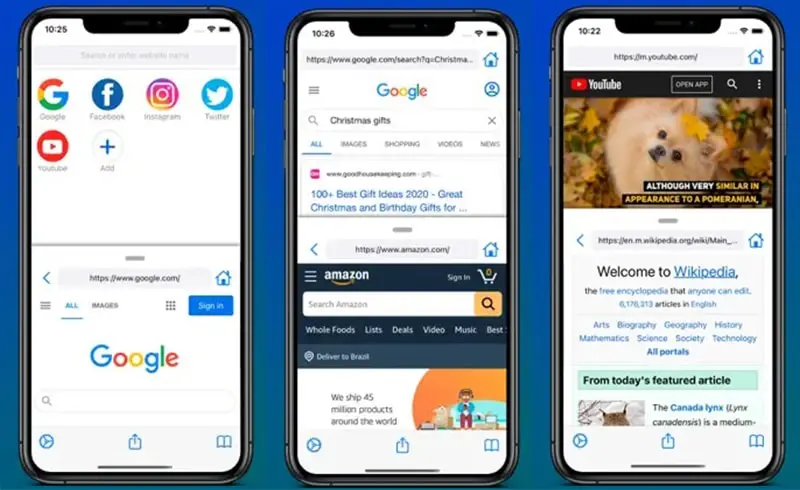 Bonus: You can also watch and follow this amazing video tutorial to split your iPhone or iPad screen.
More Apps to Split your iPhone Screen
Many of the apps do an extremely good job and can effortlessly display two screen contents side by side or on top of each other. Below we present the three more best applications on App Store.
Are you enjoying this guide? You might also interested to read in How to transfer data to the New iPhone
Split Web Browser
Another application that lets you get an iPhone split screen is Split Web Browser. The app is free to download from the App Store and allows you to use two browsers in parallel, similar to the WebDuo Pro application.
Unfortunately, you can't use apps like Twitter, Facebook Messenger or TikTok with it at the same time. The good news is that although the app is free, it comes completely without ads.
SplitNet
The SplitNet application is also recommended. The app is available in a free and a paid version and allows the simultaneous display of content. This includes websites as well as apps like Instagram and Twitter.
With this app, you have the free choice of which screen contents you want to share. A small drawback: The design of the app looks a bit old-fashioned or unfashionable.
Split Screen View
There is also the free application "Split Screen View." Behind the somewhat bulky name is one of the best split screen applications currently on the market. Once you download and open it, you can start using apps – whether browsers or social media apps – at the same time.
The free version has ads, and the paid version does not. Interesting fact: The icons in the app look like those on Android devices.
You can also read these articles: