Which tablet is suitable for school?
The Corona pandemic also has its good sides. While the creeping digitization in schools has been criticized for years, something has happened in the last year, albeit comparatively little and late. But which tablet is suitable for school? And should children instead use a PC or an iPad for school and learning?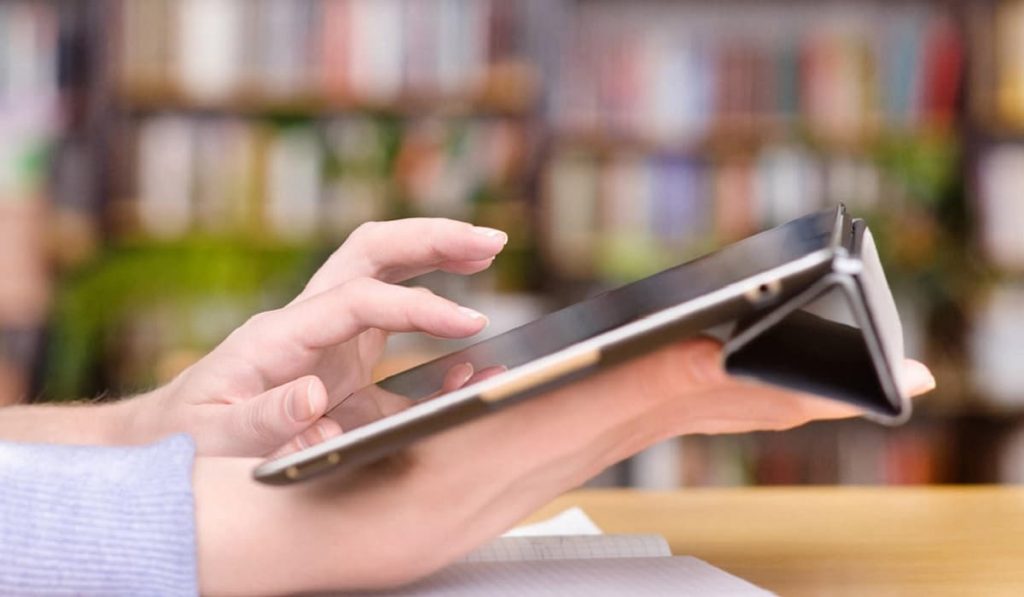 Thanks to Corona, what was unimaginable a few years ago has now become normal! In the meantime, laptops and tablets are part of many students' everyday lives – and that will not change in the future. Thanks to homeschooling, new digital learning methods have been implied, making "school at a distance" possible and thus bringing many new opportunities. We explain what you should look for when buying a tablet for school and which extras are really worthwhile.
Laptop or tablet for school?
While many parents still relied on PCs and laptops years ago, tablets for school are becoming increasingly popular. Especially those who only use the device for learning videos, video telephony and school assignments are well advised to go for a student tablet.
Especially younger children in elementary school should not use a laptop yet and can benefit from the simple and safe use of a tablet. A tablet for school does not have to be expensive. A simple device with a small 13-inch display is perfectly adequate for starting.
A laptop can also be helpful for older students who use the device much more intensively and need more software options.
What should I look for when buying a tablet for school?
When buying a tablet for school, the first thing you should look for is the right size. Basically, the bigger the child, the bigger the screen. However, the display size should not be less than 12 inches, even for smaller children.
Otherwise, homeschooling can become awkward when writing on the blackboard is difficult to see. The screen quality is just as important: A resolution of 1920 x 1080 pixels should not be undercut. Another decisive factor is performance. Only a strong processor ensures that you can play videos smoothly, video conferences do not break off, and there are no unnecessary waiting times.
Therefore, you should use a powerful tablet with a quad-core processor and at least 4 gigabytes of RAM. Depending on how extensively the tablet is used for school, the internal storage space may also be. There should be at least a memory size of 32 gigabytes – even significantly more if needed.
To fully use a tablet or iPad for school also needs a stable Internet connection. A secure WLAN connection is usually sufficient for this. LTE modules and other extras are not necessary with a homeschooling tablet.
The most important factors at a glance:
A screen diagonal of 12 to 15 inches.
Resolution not below 1920 x1080 pixels
At best, a quad-core processor
At least 4 gigabytes of RAM
The minimum memory size of 32 gigabytes, better 128 gigabytes
Secure and stable WLAN connection
Enjoying this guide? You might also interested to read in GoodNotes for iPad and other Note Apps.
What else do I need to consider?
To ensure that the tablet for school can also be used on site and transported well, it should be particularly handy and not too heavy. It is also important to choose a particularly robust tablet. Because especially with small children, things can get a bit wild and careless.
There are special outdoor and children's tablets for this. These can withstand strong impacts and external forces. Choosing a tablet that allows parents to adjust access is just as smart. For example, you can lock the app store with an iPad for school so your child can't download apps.
It's just as helpful to lock down the in-app purchase feature. This is the only way to ensure that your offspring do not sign up for any paid subscriptions.
Android tablet or iPad for school?
Depending on the model, there are tablets with Android, iOS or Windows. Still enormously popular is the iPad. However, since Apple devices are particularly cost-intensive, an iPad is not really necessary for school.
On the other hand, Android tablets are much cheaper and offer a much larger selection of models. Especially those who have to watch their budget are very well advised with tablets with Android and can find mid-range tablets starting at only $150.
Windows tablets are also not recommendable for school. They work like a Windows PC but do not really offer many apps.
What extras are recommended for tablets for school?
Last but not least, buying a small keyboard as well as a mouse or tablet stand can be helpful. This makes many tablets for school even easier to use. For older students, a tablet with a pen is ideal. This offers the option of entering information by handwriting and can make it much easier to participate in online lessons.
If your kids need to print and scan documents themselves at home, it's worth buying a multifunction printer. Otherwise, teaching at home can become enormously time-consuming. If you have several children at home, you should definitely buy your offspring a headset. This allows the child to concentrate fully on the lessons on the tablet and block out background noise.
You can also read these posts: