Those who want to get creative on the iPad have been able to use Procreate for some time (App Store link). The Procreate $9.99 application for the iPad receives major update on a regular basis to keep users engaged. And, to stay up to date with the latest technologies and possibilities of the new tablets.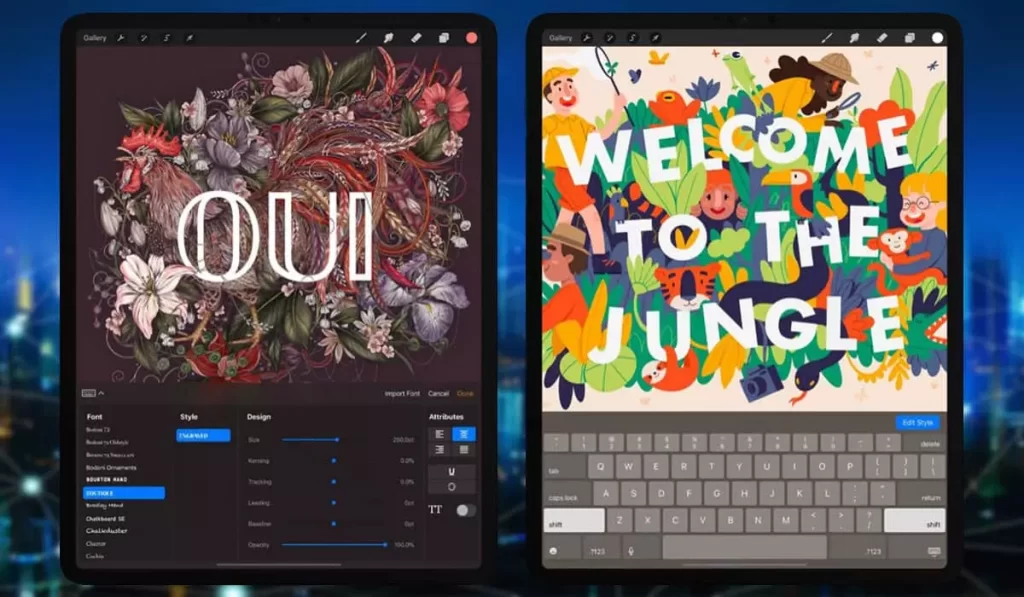 Procreate is available for $9.99 in the App Store and requires iOS 14.4 or later. It requires at least 598.5 MB of free space to install on your device.
With this update for the creative and drawing application, the developers at Savage Interactive have implemented a whole host of new changes. More features have been added for the purpose of flowing more, which will help in creating artwork.
With the newly available update for the drawing and creative application. The developers from Savage Interactive have implemented a whole series of new changes. And, additional features that should further optimize the creation of artwork. There was already a major update for Procreate in April of this year, 2021. Which then also made it possible to use fonts and typography in the app.
There is a new animation wizard in this newly released version 5.2.2 of Procreate, among other things. The developers describe this as "a user-friendly and surprisingly powerful animation tool. With basic features like instant playback, and the Animation Wizard helps you can create illustrative animations, closed GIFs, and crisp animatics," according to the changelog on the App Store.
Procreate Update: New user interface with powerful Valkyrie engine
Also there is a newly redesigned Brush Studio, which allows you to customize any Procreate brush. Exactly how you want it, with over 100 settings options. Plus, custom brushes are even faster and easier to create. And, a powerful Valkyrie engine even allows you to import brushes from Adobe Photoshop. The Valkyrie engine also makes fast and performant iPad work with "sophisticated shades and 120 fps on supported devices."
The developers have also added a way to combine brushes and adjust dynamics with hue, saturation, and brightness using the Apple Pencil. Also new is a mini color panel, color history, color profiles, and a color harmony feature.
Enjoying this article on Procreate update? You can also read Reset iPhone to factory settings.
The clone tool has also been adjusted, and there are new brush sets for sketches and paintings. This means that there are now more than 190 standard brushes and 18 different styles to choose from in the app. Last but not least, the developers have revised the user interface of Procreate 5.2.2 and made it even more comfortable.
According to the developers, it should now be "even more unobtrusive" and not interfere with your work. You can find all features of updated Procreate 5.2.2 in the changelog in the App Store. The update to version 5.2.2 is available to all users of the app for free in the App Store.
You can also these related articles: