Many students receive tutoring or private lessons from catching up on class material or simply to stay on the ball. By hiring a tutor, parents hope their children will enjoy learning, be better equipped for classwork, make it to the next level, or achieve a good grade point average. The purposes of this article, we will only be talking about the online tutoring that is done for money.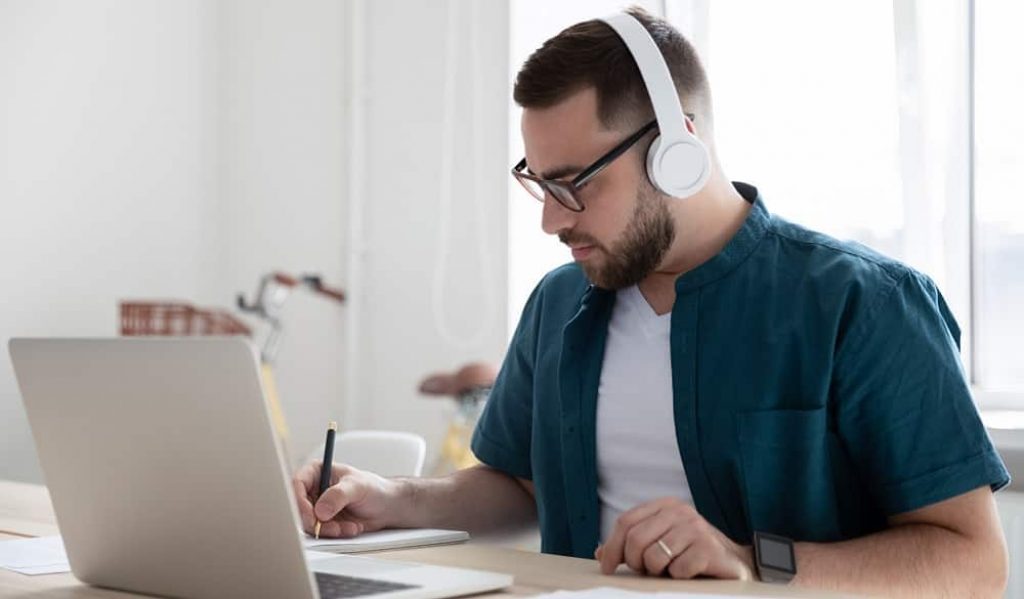 However, it is also common among students to seek this kind of support when they have difficulties. The most important change over the last few years is a growing acceptance of the fact that you can do business and learn things from others even if you are physically separated from them.
After all, so many of us were working from home for our employer, and so many of our kids were participating in online classes.
This increasing trend of commerce and education happening on online platforms has culminated in tutoring becoming really popular as a profession amongst people who are experts in a certain subject. Below are the reasons why tutoring is advantageous and makes way for a better future for the tutees and the tutors.
What is online tutoring?
Private tutoring, or tutoring for short, is occasional, but sometimes also regular, systematic support for learners in online. The term thus already includes (daily) parental help with homework.
Forms of tutoring are formed when the family environment (parents, siblings, and relatives of the child in question) intervenes in a helping manner and commissions tutoring services for school-accompanying support.
A tutor is a person who works outside of school and outside of the family. Tutors are often students, retired teachers, or high school students.
If we assume that between one fifth and one-third of all students use tutoring services. This explains the substantial expansion of professional providers. Companies operating nationwide on the online tutoring market mainly offer tutoring in groups of 3-6 students, which is provided by freelancers employed on an hourly basis.
The degree of individual support and, thus, the learning successes depend on the meaningful composition of the online tutoring group. Also, the size of the group and the personal relationship of the teachers to the student.
Internet portals There are also some Internet portals, such as MagicEars, which is a leader in this market segment. Where students or parents can find and contact tutors and language teachers.
Furthermore, there are also many non-profit providers who offer tutoring, often in the transitional area to after-school care. In many after-school programs, homework help and tutoring are now part of the main pedagogical task.
Give Tutoring
If you are particularly good in one area, you may consider tutoring in that subject. Usually, this takes the form of a part-time job. Often one has more than one student.
The time can be freely divided; thus, the students usually adapt to the tutors. The place of instruction is usually either the home of the tutoring student or online tutoring.
Why is tutoring an excellent profession?
Tutoring is considered to be a quality profession because of multiple reasons. First and foremost, if you have been blessed with a top-notch education yourself, it allows you to give back to the community and earn money at the same time. Alongside, it enables you to stay intellectually active and in touch with whatever you have learned in school.
These advantages are big ones because much research proves that people who give to others remain happy and people who engage in intellectual pursuits remain satisfied. Yet another way tutoring is extremely helpful, if you establish a reputation for tutoring well, people will start coming to you in bunches for group tutoring sessions.
In this manner, you will be able to garner money from several tutees at the same time! In no time, your earnings may very well top 100 bucks hourly. Bear in mind, however, that to tutor multiple people at the same time, you need to have internet coverage good enough to engage in group video chats that are seamless and uninterrupted. As Xfinity is the internet service provider that has the best repute.The best thing you can do is to check out their Xfinity internet plans if you plan to get a footing in the tutoring market.
Best online tutoring platforms
There are a lot of platforms that help you start earning money through online tutoring. These include but are not limited to:
MagicEars.
Chegg Tutors.
TutorMe.
QKids.
VIPKid.
Yup.
Brainfuse.
Tutor.com.
It's A Wrap!
Best of luck with your online tutoring career!
You can also read these articles: