Microsoft Office 365 ProPlus is an Office license specifically for businesses and organizations. But what can the ProPlus license do better than the classic Business, Business Premium or the larger Enterprise packages E3 and E5? How many devices can it be downloaded and installed on? And does Office 365 ProPlus actually contain the two important programs Teams and OneNote? Here you can find out all the details and information about the Pro-Plus version!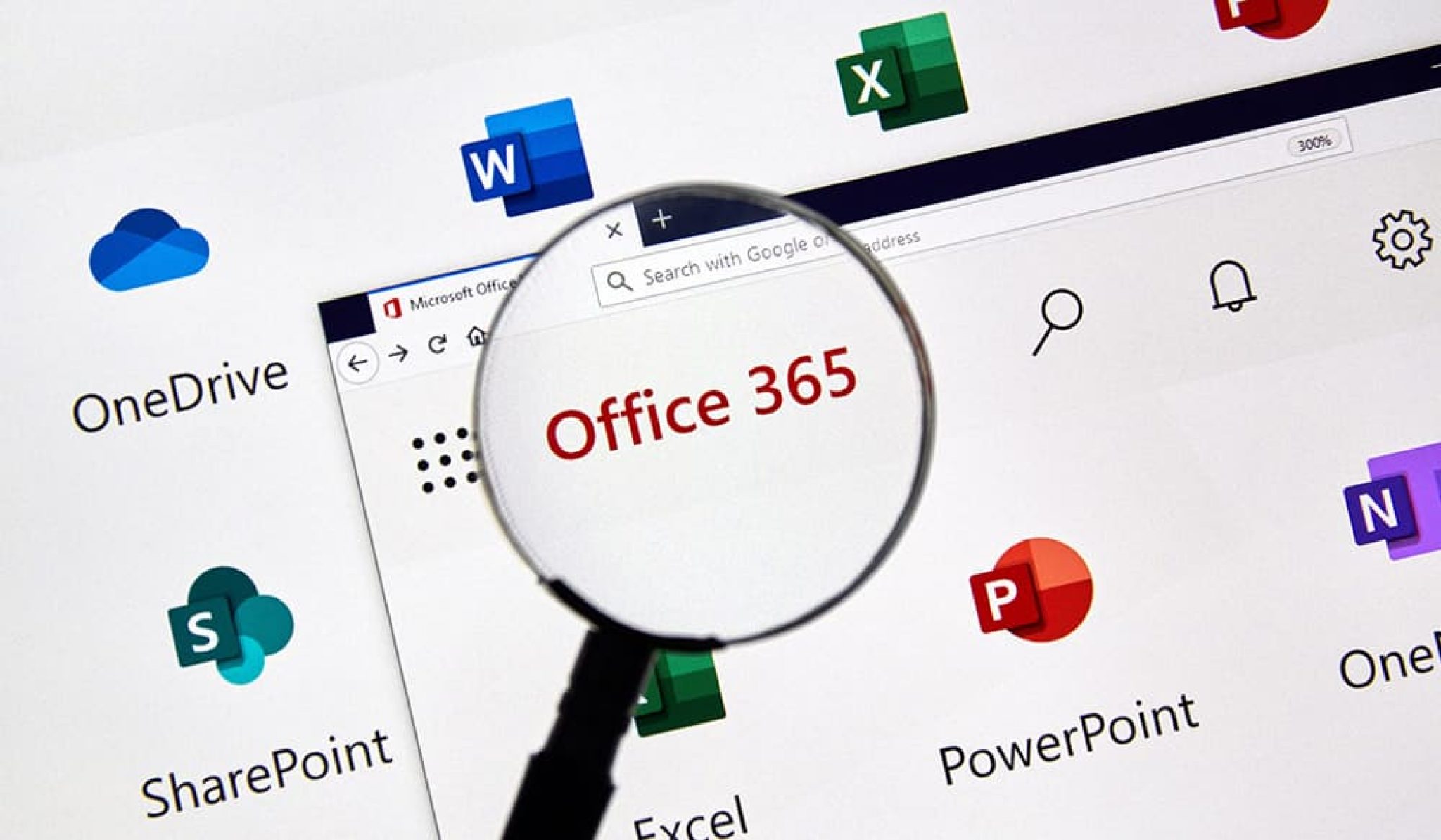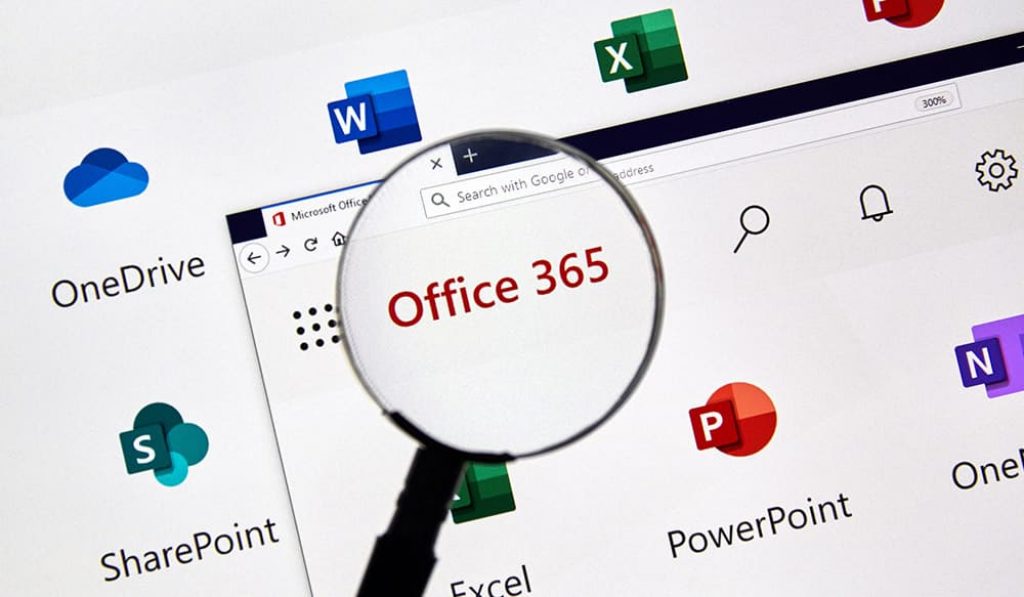 What is Office 365 ProPlus?
Microsoft offers its Office software in various packages and licenses. Office 365 ProPlus is a plan from the Enterprise class, primarily for larger companies with more than 300 active Office users.
The Office suite includes the classic Office programs Excel, Outlook, PowerPoint and Word, and numerous other web applications and cloud services in this expansion level.
Microsoft also advertises a free Office 365 ProPlus. However, this is only a trial version. Except for the Office Online apps and a few tools, most Office offerings are paid.
Like all other Office 365 plans, you can only purchase the ProPlus license monthly or annually. Companies then pay for each logged-in user and month within their Office 365 tenant.
The rentable SaaS and IaaS (Software as a Service; Infrastructure as a Service) solutions reduce investment and maintenance costs. And allow flexible scaling depending on the number of user licenses required.
What is included in Office 365 ProPlus?
The following components are includes in the package of functions and services of Office 365 ProPlus:
The desktop and web versions of Excel, Outlook, PowerPoint and Word, as well as Access and Publisher (the last two for PC only).
For file storage and sharing in the OneDrive cloud, each user gets 1 TB of storage.
The typical Exchange Online with 50 GB mailbox, on the other hand, is not included in the package.
Is OneNote also included in Office 365 ProPlus?
Yes, and soon again in the full version. Microsoft had last tried to make its OneNote app for Windows 10. The new OneNote standard, but failed due to resistance from the customer community.
The rollback now means that from March 2020, every time you download and install an Office 365 license or Office 2021. The full version "OneNote desktop app" will automatically install again.
You can find more details about the different OneNote latest version here → "OneNote Download: Finding the right version".
Does Office 365 ProPlus include Teams?
Unlike the other Enterprise licenses E1, E3 and E5, Office 365 ProPlus does not include Microsoft Teams out of the box. However, the popular Slack competitor and Skype-for-Business successor (*2017) are also available in a free version, independent of an Office 365 subscription or even a Microsoft account.
The paid Teams version merely offers more storage space and a higher standard of enterprise security.
Microsoft uses the free Teams version as a "powerful introduction to Microsoft 365" and thus for marketing, promotional, and customer retention purposes.
So, you can also use Teams for free with your Office 365 ProPlus subscription.
What is an Office 365 Tenant?
The Pro Plus license is also refer to as an Office 365 Tenant. In relation to Office 365, this means a subscription. This gives the renting company its O-365 ecosystem, within which the users (= employees).
All receive the same ending in the email address and can quickly and easily work on and share files together within the shared tenant. As they are recognize as belonging to a shared company.
People outside this tenant have to invite as guests slightly more complexly. When setting up a tenant, you need to select a name, region, and language. After that, all Office 365 Pro Plus services run within that tenant.
How many users & devices are allowed?
The number of users is not limited to the Pro Plus license.
With the Business licenses, you can enroll a maximum of 300 employees/users – if you need more user licenses, you need to switch to the Enterprise models for larger companies.
However, it doesn't matter if you sign up for fewer than 300 users with Enterprise licenses, either.
Regardless of Office 365 Business, Business Premium, Enterprise E1 or ProPlus. Each user with the company subscription can install the available Office applications on up to 5 own PCs or Macs, 5 tablets and iPads, as well as 5 smartphones and iPhones.
Enjoying this tutorial? You might also interested to read What is SharePoint Document Management and how does it work?
Office 365 ProPlus on a terminal/RDS server
With the functional principle of a terminal server (Remote Desktop Services, RDS), all programs are only installed and executed on a central server. This saves costs and maintenance work. And for the individual users, simpler computers at standardized workstations (terminals) are sufficient instead of more expensive PCs as input and output systems.
So, you can only transfer the contents screen via the network. The computing power takes place on the terminal or remote desktop servers.
Therefore, remote access via a classic VPN connection from the home office is also possible. However, this cost-effective solution runs into problems with more complex graphics applications.
Office 365 licenses are suitable for terminal servers are the ProPlus, Enterprise E3 and E5, Secure Productive Enterprise, Visio Online Plan 2 and Project Online Desktop Client plans.
All other Office 365 licenses, including the Business plans, do not have the right to install terminal/RDS servers.
After the installation via the Office 2021 Deployment Toolkit. In doing so, you must enable shared Computer Activation" (SCA) in the configuration file.
Download and Install the desktop applications
Office 365 includes some desktop applications, for example, Excel, OneDrive, OneNote, Outlook, PowerPoint, Publisher and Word. You can install these desktop programs on the local hard drive of a PC or Mac and then used offline.
However, there is no longer an installation DVD for this. Instead, users download the installation files as an ESD license from the manufacturer's website (ESD = Electronic Software Download).
So that not every employee has to download the same gigabyte-sized Office files over and over again. Microsoft also offers an offline installer.
Administrators can download the offline installer from their account portal (www.office.com/myaccount) and then make it available to employees as needed.
Installing Office 365 is quite easy; uninstalling is more difficult. And installing different Office versions on one device at the same time. (e.g., Office 2021 together with Office 365 ProPlus) is really difficult.
Also, you can download and install via Office Deployment Tool.
Extra tip
Free guides for a more efficient Office 365 ProPlus in your business! You can use Microsoft Word Alternative for free.
Office 365 for Business (Business, ProPlus, and Enterprise) offers an impressive array of capabilities. That's because numerous new tools have been added in recent years to help organizations collaborate digitally more efficiently.
These include the now better-known tools such as Teams (communication and collaboration platform), Yammer (internal employee social media platform for companies) and Planner (task and project management tool).
Less well-known, but also very handy, are, for example, Microsoft Forms, Dynamics (ERP, CRM and RMS tool, similar to SAP and Oracle), PowerBI (business analytics service). Publisher (creating print publications, similar to Adobe InDesign or QuarkXPress) or the online scheduling tool Bookings.
You can also read these related articles: