If you're on the road, it often helps to navigate me home. We give an overview of the best apps and explain how you can set your home there.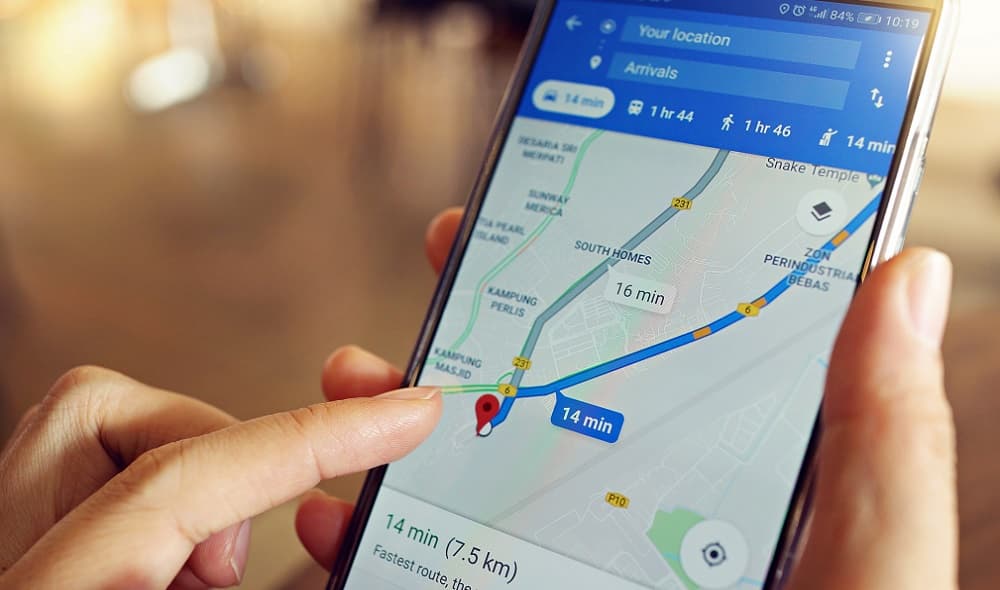 Whether for iOS or Android, there are many navigation apps. We show how you can navigate home with Google Maps, TomTom, and Apple's Maps app. All of these apps show traffic jams and calculate the fastest possible route home within seconds, whether by car, on foot, or by bus or train.
Navigate me home with Google Maps
Google Maps is one of the most popular navigation services. However, so you don't always have to enter your address again, you should store it in the app.
First, open the app and go to the menu in the upper left corner.
Under "My Places," you can add or delete addresses that are relevant to you.
Go to the item "With label." Now you can select "Home" and "Work."
Enter your address under "Home" and confirm it.
Now go back to the map view. Here you should be able to select the option "Home" directly.
Click on the new "Home" button, and the app will navigate you home.
Navigating me home with the TomTom app
Meanwhile, you don't need a TomTom device to get navigated home. The app is just as simple and also free. You can set your home here as follows:
Open the app and go to "My Places."
Click on "Add home location."
Here you can either enter your address or search on the map.
Now go to "Set home address," which is marked with a house symbol.
If you go back to "My Places" in the main menu, you can click on your home, which will navigate you directly to your home.
Quickly navigated home in the map app from Apple
If you own an iPhone and don't want to use up your storage space, you can also use the Maps app to navigate to your home. However, you don't add your address in the app but in your own contact.
Open your contacts and go to your own name.
In addition to birth dates, companies, and notes, you can also add addresses.
Enter your home address and, if necessary, your company address.
Click on "Done," and your address is saved.
If you now go to the map app, your home is marked with a blue house. It should also appear under "Private" in the Favorites bar.
If you tap on the house and click on "GO," the app will navigate you to your home.
Tip: If Siri is enabled on your iPhone, you can simply say, "Hey Siri, navigate me home." If you have multiple navigation apps, you can select one of them. Otherwise, Siri will take you directly to the Maps app. If you drive a lot and have chosen Google Maps, we have listed some more valuable features of the app that make driving easier. If Google Maps and the Maps app are not suitable for you, we have listed other good navigation apps.
You can also read these articles: