More and more cyclists are turning to GPS trackers for their bikes to protect themselves from theft. We tell you what you should look for when buying a GPS tracker for a bike and what other advantages GPS for bike offers.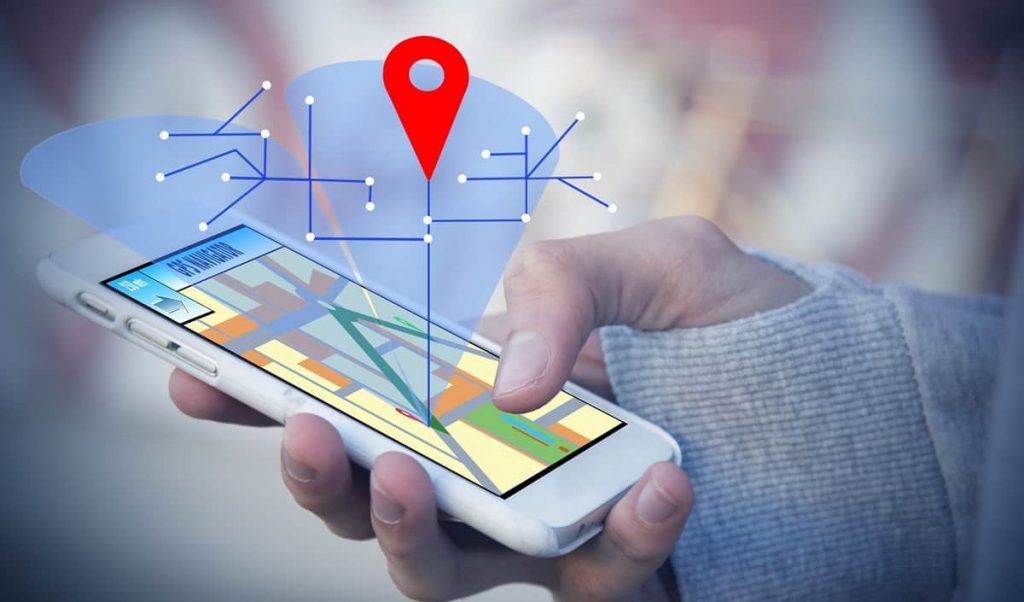 If you are thinking about getting a GPS anti-theft device for your bike, you might ask yourself the following questions. What exactly is GPS for bikes, and for whom is a bike GPS tracker suitable? There is a wide range of devices available; what are the differences? How much do GPS trackers for bicycles cost, and what are the follow-up costs for bicycle theft protection with GPS?
GPS tracker for bike: How does a GPS tracker work?
GPS, actually Global Positioning System (GPS), is a worldwide navigation satellite system to determine locations. Originally developed for military purposes, it is now also used in the civilian sector. For example, for GPS tracking for bicycles.
GPS trackers for bicycles have a GPS receiver, just like car navigation systems or GPS smartwatches. The accuracy of such systems is exceptional: with a suitably strong GPS signal, the tolerance is less than ten meters. You can find more general information about GPS in our smart home lexicon.
GPS tracker for your bike: Tracking via app or text message
In order to communicate with your GPS tracker for bike via the mobile network, with a GSM module (Global System for Mobile Communication). If the device has a SIM card, you simply call its number or send an SMS to record the current position of your bike GPS tracker.
In response, you will receive an SMS with the corresponding coordinates or a link to a map, so you can track the exact location of your bike. Depending on the model, you can also automate this process and receive the current position of your bike at set intervals.
GPS tracker for bike: For whom is it worthwhile?
Considering that hundreds of bicycles are stolen every day, a GPS tracker for bicycles can be a worthwhile investment to prevent bicycle theft via GPS. High-priced models or e-bikes in particular are popular with thieves and disappear despite conscientious conventional security measures. Which we inform you comprehensively in our article Bicycle Theft Protection.
Accordingly, purchasing a bicycle GPS tracker could make perfect sense – before buying. However, it is important to think about important purchase criteria and the desired range of functions of the device.
What should you consider before buying?
Depending on the extent to which you want to use your GPS tracker for the bike. There are some aspects that you should include in your considerations:
Bike GPS tracker – with or without SIM card?
A GPS tracker for the bike without a SIM card offers relatively limited functions. You cannot locate your bike, and the GPS position is only save on the internal memory. If you want to trace your route history, this is only possible afterward on the PC. Moreover, you cannot navigate with the bike GPS tracker while riding.
In comparison, a device with a SIM card has much greater possibilities and additional functions. You can make a request via call, SMS, or app, and the corresponding message with the exact position will arrive on your smartphone or cell phone. However, data transmission incurs costs – and in addition, not every GPS tracker for the bike is compatible with all mobile networks.
Battery life: Make sure that the battery life is as long as possible. Especially if the GPS tracker for the bike is use for tracking, the battery's staying power is crucial. The battery life varies greatly depending on the model: from a few days to six months.
Splash water protection: A GPS tracker for bicycles may have to withstand a lot and designed in such a way that water, dirt, and dust cannot harm it. Accordingly, your model of choice should be certified according to the European IP67 standard. And thus be dustproof as well as offer protection against temporary submersion, i.e., splash water protection. Some manufacturers also offer devices with a separate rain cover.
Bluetooth tracking: The GPS tracker for the bike can track over short distances using Bluetooth. This is especially helpful when the GPS fails due to poor reception, for example, in underground garages or basements.
Geofencing: You can draw a virtual geo-fence around your bike. If it does, it will inform you via SMS.
Alarm functions: Depending on the model, there are other useful alarm functions, such as the battery alarm. If the battery charge status falls below 20%, you will receive a corresponding SMS. It is also very helpful to get a message when the GPS tracker for the bike is remove. And as the name suggests, the motion alarm is activate when the bike is move.
Additional functions:
With the describe options, you are not immune to your bike, they can help you find it again with the help of the GPS tracker for the bike. There are also various additional functions that go beyond pure bicycle GPS theft protection. First and foremost, it should mention the SOS emergency button here.
When you press this button, an emergency call will send to the phone numbers you specify. Which can be very important in everyday life as well as on longer bike tours. The route tracking option is especially helpful when you're off the beaten path.
The app allows you to see which route you have taken so far. This also generally simplifies stage planning and replaces the navigation system on the way back if it does not work.
A GPS tracker for your bike also helps save weight because you don't have to carry any maps. You can find out how to pack your bike perfectly for longer tours in our articles Bikepacking and Packing list and Checklist for the bike tour.
GPS trackers for bikes: Are all trackers legal?
You should keep your hands off GPS trackers for bicycles with integrated microphones. Many available devices can also use as multifunction trackers to locate objects other than the bike or to locate people. Please keep in mind that the target person must give his or her consent for this. Violation of this is a misdemeanor. You can read our another post on Most Reliable Motorcycle Brands in The World.
Well camouflaged remains undetected!
Another crucial question when purchasing a bike GPS tracker is whether you can attach it to the bike in such a way that it will not be immediately discover and remove. If a GPS tracker for the bike prevents theft, it must be inconspicuous or preferably even invisible. Otherwise, you will only find the tracker again, not your bike! Since many GPS trackers are in the size range of about 5 x 4 x 2 centimeters, it is often not so easy to camouflage them well.
On the other hand, you can also get much smaller models that are the size of a matchbox. There are now various sophisticated installation options, for example, in the rear light or the bottle cage. Due to their small dimensions, you can even hide mini GPS bike trackers in the seat post, handlebars, or head tube.
This provides perfect camouflage, but on the other hand, it is time-consuming to remove the device again regularly when the battery needs to charge. If you use an e-bike GPS tracker or need theft protection: Some models already have a GPS tracker integrated into the bottom bracket. Otherwise, you should seek advice on which tracker fits your e-bike.
Different models for effective theft protection
GPS trackers for bicycles are particularly well camouflaged if they are located in an add-on part:
For example, the company has released a rear light with an integrated GPS tracker for the bike, which is indistinguishable from a conventional light. The regular charging of the tracker is done via the bicycle battery for e-bikes and via the hub dynamo for bicycles without e-drive.
The smartphone must have Bluetooth low-energy technology for communication with the GPS tracker. As soon as the bike is moving, the owner receives a silent alarm on his smartphone. Via GPS and mobile communication, you can track the movement of the stolen bike on a provided app.
To be able to reduce false alarms of the GPS tracker for the bike, you can adjust the sensitivity of the motion detector. The data transmission costs are paid to the company in the form of an annual fee. So it is not necessary to sign a contract with a mobile operator.
Even when abroad, the tracker logs into existing mobile networks and thus transmits the location of the bike. If the bike is close enough, tracking is also possible with the help of the Bluetooth interface.
GPS tracker permanently installed in the bottom bracket
The company Code-No.com has made a name for itself above all by assigning unique numbers to bicycles and similar valuables. Any bicycle coded with such a number can be quickly assigned to its rightful owner when it is found. In addition, the company offers a GPS tracker permanently installed on the bicycle.
The device is integrated into the bottom bracket and can only be removed with special tools. An alarm is triggered as soon as the bicycle leaves an area previously defined by the user. You must recharge the GPS tracker for bicycles via USB after 30 days at the latest. If the energy falls below a certain value, it will inform the user about the critical charging state.
GPS tracker for bike: What are the costs?
Depending on the functions you want your GPS tracker for a bike to have, you have to expect a purchase price between $10 to $100. To keep the (monthly) follow-up costs as low as possible for a model with a SIM card, you should make sure that the SIM card and a service fee are includes in the purchase price – this protects you from costly surprises.
Useful bike theft protection via app
A GPS tracker for your bike can be a sensible and relatively inexpensive investment if you want to protect your bike as effectively as possible. This is especially true if you have a high-priced two-wheeler that is attractive to bike thieves.
Before buying, consider how often and what range of functions you want to use the bike GPS tracker. And if in doubt, get detail advice from a specialist, for example, your bike dealer. So that you get exactly the GPS tracker that is optimally suite to your needs and your two-wheeler.
You can also read these articles: