If you want to make your iPad fit for work, there are several apps that will make your everyday life much easier. We'll answer which ones are particularly worthwhile and popular. A well-known example is the GoodNotes iPad app, a note-taking app with many functions. We also have one or two insider tips for you here, which you will certainly enjoy using.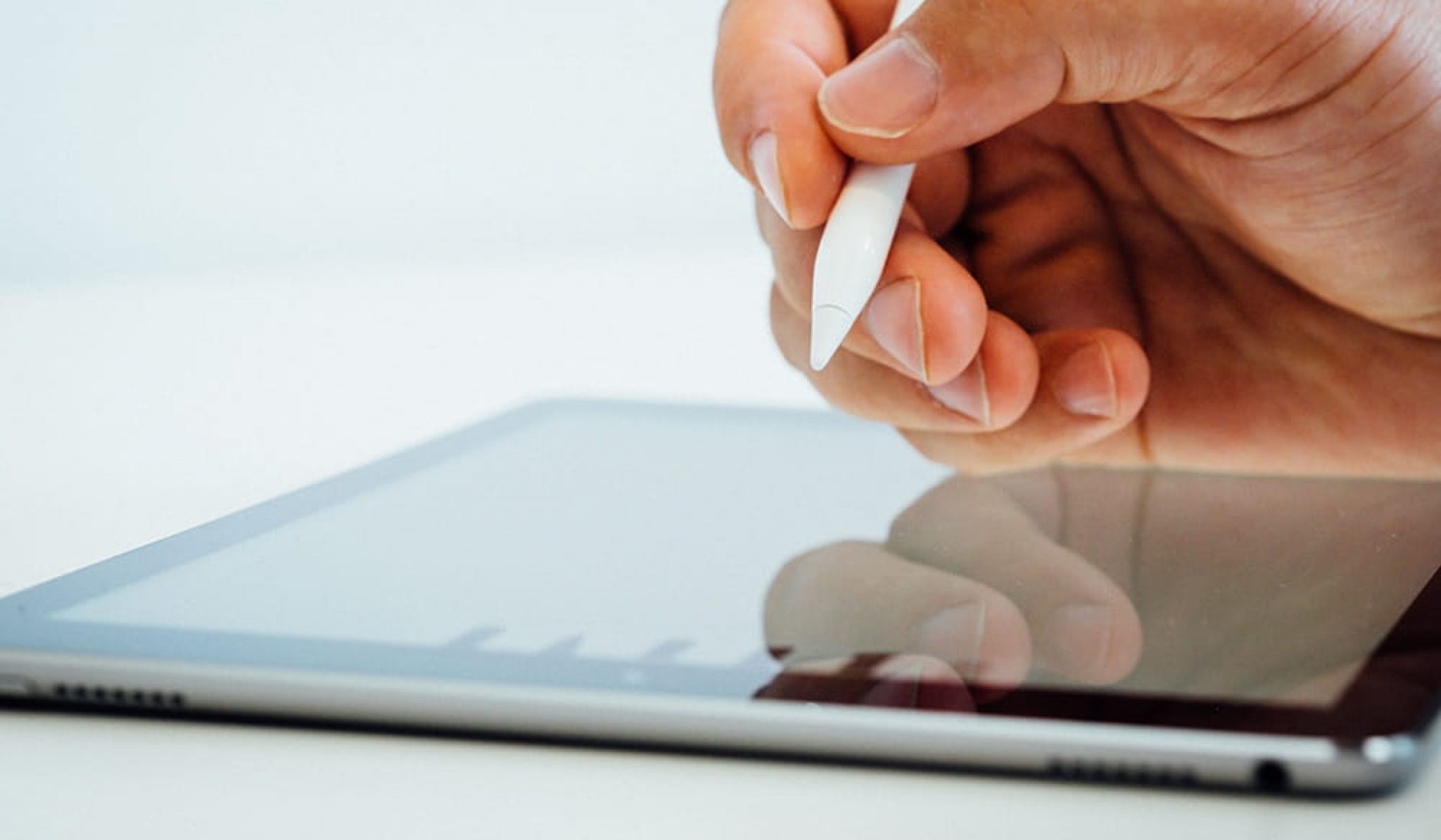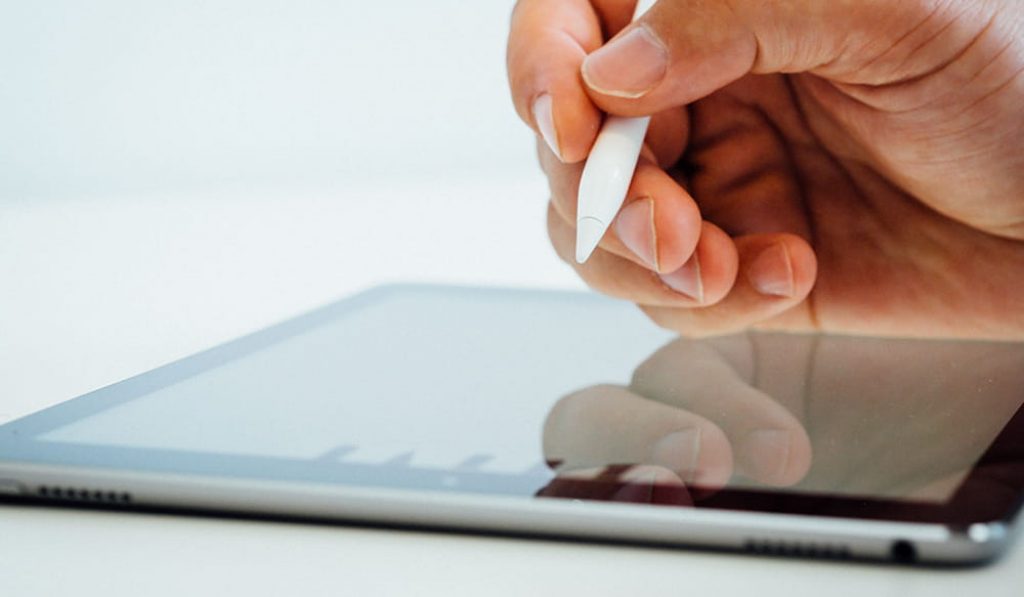 When the iPad was invented a few years ago, many people still wondered what it was good. Now it has become irreplaceable for many people, especially if they want to work mobile with the iPad. The iPad is a wonderful bridge between work tools and entertainment mediums. You can use it to process mails and take care of work matters as well as to stream series and play games.
Working with the iPad: The right equipment
Before we get to the apps, we recommend getting down to the basic equipment. If you write a lot, an iPad Bluetooth keyboard is really important. Here you can type well and quickly, similar to the laptop.
At this point, compare different offers and reviews to find an iPad keyboard that perfectly fits your needs. Because in terms of haptics, optics, weight, and more, there is a lot to consider for good work with the iPad. At the very least, it should be a case, just to protect the iPad in case of drops.
Another popular tool is the Apple Pencil, which you can use to write and draw on the iPad. In the meantime, there are also a variety of no-name Pencils or products from other brands, such as the Logitech Crayon, which can be purchased at a lower price.
GoodNotes app as intelligent digital paper
The GoodNotes app for the iPad is popular for a reason. You can write in your digital notebooks and PDF, PowerPoint, and Word files here. You can even label pictures and photos here. With different settings for thickness, color, and style of the font, you have many options for variety.
Especially if you are a fan of order, you will be thrilled. Everything you edit here is indexed, you can convert handwritten text to typed text, and via iCloud syncing, you can always have everything with you.
So, if you appreciate paperless work with excellent document management, you'll be happy here. But even if you work a lot with presentations and are looking for a digital whiteboard, you're in the right place. The GoodNotes iPad app is at the top of the productivity charts for purchased iPad apps and is available for about nine euros.
The Apple note app for iPad
If you're looking for a note-taking app but aren't a fan of the GoodNotes app, you'll also find many other exciting alternatives. The classic is the pre-installed note app for Apple. It is amazingly well equipped, and those who know the secret functions will love the app very much.
Definitely recommended for this is pairing it with iCloud. So, you can sync between your devices. Using Siri, you can then create notes just as well as using the keyboard or Apple Pencil. With the Apple Pencil, you can write and draw and then convert that into text.
Notability – competitor of the GoodNotes app
Notability is another note app worth recommending. It has almost the same features as the GoodNotes iPad app but also has other features. These include voice recording and split screen view, for example. Especially the former is very handy if you are studying and want to record your lectures.
However, the Notability notes app for iPad costs a hefty ten euros. If you want handwriting recognition, you'll have to add another $3.49, and it could add other cost points for extras. In return, the app is compatible with cloud services like Dropbox, Google Drive, and iCloud.
Notion App – free iPad notes app like GoodNotes
If you don't want to spend that much money, you should stick to Notion. If you want to use the app on its own, it's free. And, if you are willing to pay more, you can also share documents with others and sync them on multiple devices.
You can also use the Apple Pen with this note-taking app. Unlike Notability, you cannot create voice recordings in the app. For many users, this makes it a popular note app for iPad.
Is SimpleNote worth it as an iPad note app?
While we're on the subject of free note apps, we can recommend another free option right away. SimpleNote is a very structured iPad note app that offers some good features. You can collaborate on documents using email and tags.
Still, it lacks some items that may be crucial for you. Handwriting recognition, as well as different layouts and voice recording, cannot be done here.
Google Keep – notes app for Google fans
Those who use Google a lot will be happy to install this app. It can also convert voice notes to text, and you can share shopping lists and more. Since the app automatically syncs across all devices, you can always have the content with you wherever you go, giving you more flexibility.
Microsoft One Note
If you're less of an Apple or Google guy but come from the Microsoft cosmos, you'll feel more at home with the Microsoft One Note iPad note app. Here, too, you can draw by hand and synchronize. The design is typical for Microsoft, and many users swear by One Note.
MyScript Nebo for Apple Pencil fans
MyScript Nebo is especially suitable for Apple Pencil fans, as you can write, draw, edit, format, and instantly convert by hand here. Once you have created notes, you can also upload them via Dropbox, iCloud, and Google Drive and use them on other devices.
So overall, this app with the "interactive ink" feature is more aimed at the artistically inclined who want to take a creative approach to iPad notes.
Conclusion
Aside from the GoodNotes app presented here and a few other options, there is also a whole range of other note taking apps for iPad. In the end, you need to look at what features you definitely want and what user interface you can work best with. Selection criteria can be:
Do you want to be able to take handwritten notes with the Apple Pencil?
Do you use the app on multiple devices and therefore need synchronization?
How much do you want to spend?
Do you want to be able to record text via voice recording?
The large offer shows very well that there is a large market for iPad note apps, which are a really useful feature especially for tablets and make life easier.