Fantastical 3: Mac version with shortcuts and new notifications
If you own a Mac, you can use Apple's own calendar app to coordinate appointments. Or, you can use one of the numerous alternatives from the Mac App Store. A very good one is still Fantastical 3.5 (Mac App Store link). Which is also the calendar tool of choice for us in the editorial office.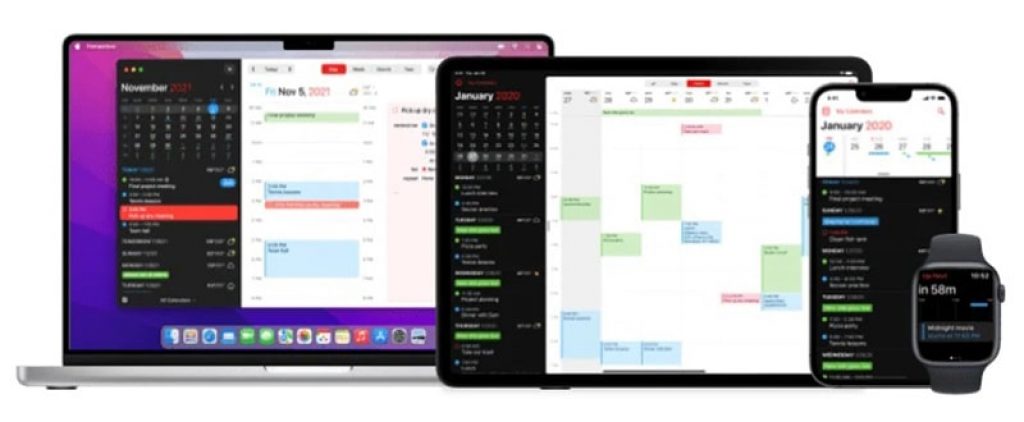 However, we do not accept the change to the subscription model, in the meantime. At least existing customers can continue to use the calendar. As usual, only new features are available in the subscription.
The developer team of Flexibits has now launched another update for Fantastical. Version 3.5 for macOS is now available for download in the German Mac App Store. With this, Fantastical has been fit for the new macOS Monterey, and some useful new features have been integrated.
Already last month, they updated the mobile version of the calendar app to benefit from the new features of iOS 15 and iPadOS 15.
Fantastical 3: Integration of Webex for meetings
In version 3.5 of Fantastical, shortcuts are now available for the first time that you can use with Apple's new operating system in the new shortcuts app. In addition, new suggestions for public events have been integrated. Without having to enter the contact details of the participants individually. It can be generate an URL for the event in Fantastical and then share manually with the participants.
You can also read our another guide on How to share an iPhone iCloud calendar
Visibility of invitees has also been incorporated so that you can decide for yourself. Whether or not to share a meeting with everyone who declined it, for example. Fantastical wants to use this to avoid, for example, a college discussion when someone has declined a last-minute meeting.
Furthermore, in addition to Zoom, Google Meet, and Microsoft Teams calls, Fantastical 3.5 also has Webex integration. To do this, simply add an existing Webex account to Fantastical to see the new Webex meeting option alongside new invitations.
Specifically for macOS Monterey, Fantastical is also adding timed notifications. These are said to be a helpful tool when trying to filter out less important notifications you receive throughout the day.
Version 3.5 of Fantastical is available for download now from the App Store. The calendar app is free to download and relies on a subscription, which costs $5.49 per month or $43.99 per year.
You can also read these: