When it comes to WhatsApp backups, even experienced smartphone users reach their limits at some point. Although the chat app is very easy to use, it suddenly gets confused when it comes to backups. We'll tell you how you can save your chat history and create WhatsApp backup in just a few steps using Google Drive.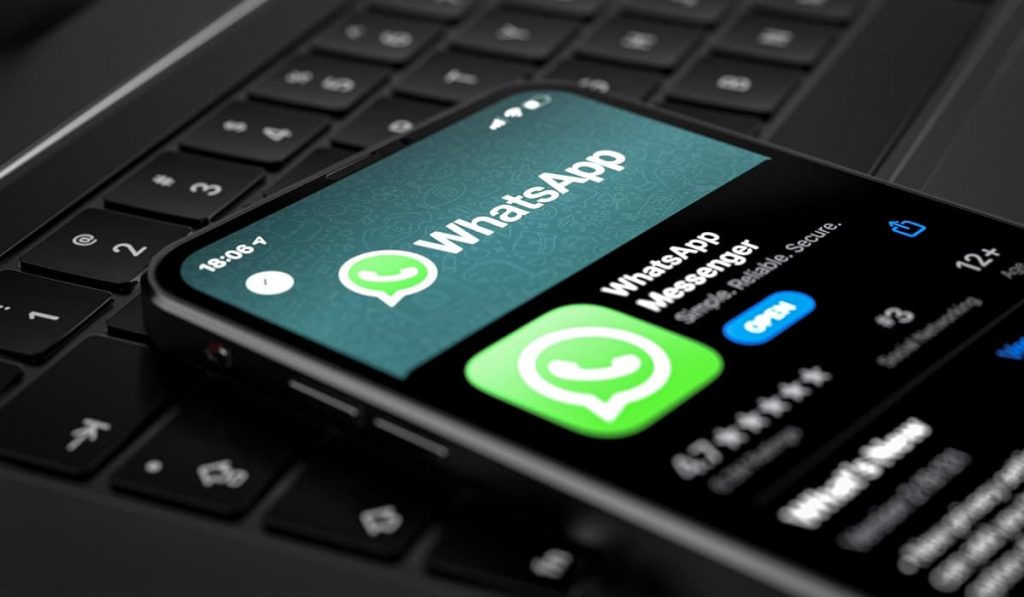 In many cases, WhatsApp backups save past chats and important conversations. This was once possible without any problems.
You can create WhatsApp backup in Cloud
To make a WhatsApp backup on your smartphone, you have two options to choose from. Whether you are an iPhone user or prefer Android phones. You can do WhatsApp backups locally on your device or via cloud service. Regarding cloud storage, Google Drive for Android devices and iCloud for iPhones are basic options.
Depending on which device or operating system (Android or iOS) you use, a different cloud service is available. In principle, however, both works relatively similarly. In the following, we will introduce you to the option of performing a WhatsApp backup via Google Drive for Android users.
Android is the most used operating system for smartphones globally, and WhatsApp is the most used messenger app. So, backing up data via Google Drive is an extremely important feature for Android users. In this way, you save everything important to you without the previously popular export function.
Create a WhatsApp backup with Google Drive
The option to perform a WhatsApp backup via Google Drive has been around since January 2016, but not every Android user is aware of how to do it.
The feature is located directly in your app, open the app and then go to Settings > Chats and Calls > Chat Backup.
Under this menu item, you have two options for WhatsApp backup. First, your chat history can be backed up directly to your device, i.e., locally. On the other hand, you can make a WhatsApp backup via Google Drive. Choose the latter option.
Now you can specify how often it should make a backup. You can choose between "Never", "Only when I type 'Backup'", "Daily", "Weekly", and "Monthly". This way, you can decide for yourself if and how often you want to use a WhatsApp backup. As a rule, a weekly or monthly backup is sufficient, as long as it does not involve professional or highly confidential information.
Keep in mind when backing up WhatsApp
In order to perform a WhatsApp backup, you must have a Google account. Usually, Android users have a corresponding account requested or created when setting up the device for the first time. If not, you will first need to create a Google account.
This is necessary for a very pragmatic reason: The WhatsApp backup is stored in your Google account. So, without a Google account, there is no WhatsApp backup. Under Settings > Chats and Calls > Chat Backup, you also have the option to specify that a backup should only be performed when you are connected to a Wi-Fi network.
The advantage is that your data volume is spared when backing up via WLAN. This option is definitely recommended if you only have a limited volume or have already used it up for the current month. However, in principle, it is always worthwhile to activate data backup via WLAN. After all, mobile data is a valuable asset.
Enjoying this guide on create WhatsApp backup? You might also interested to read How to use WhatsApp Web with iPhone
Include videos in the WhatsApp backup or not?
In the chat backup menu, under "Include videos", you have the option to include movie clips in the backup. If you have set a corresponding check mark, it will include all your videos created in WhatsApp in the next backups.
Backing up videos has both advantages and disadvantages. On the one hand, a WhatsApp backup including videos gives you a complete backup of your data. This way, you have captured your best memories not only in text form but also in moving images.
On the other hand, there is no file format that takes up more storage space than video data. Text and voice messages take up only a fraction of the storage capacity compared to movie clips. Even high-resolution photos consume far less storage than a short video.
Fortunately, there has been an agreement between Google and WhatsApp since August 2018 that backups of the chat app are not counted towards the standard 15 GB Google Drive storage. This means that even a large WhatsApp backup will not take away any storage space in Google Drive.
Why there is no backup option anymore?
The company does not officially reveal the banning of the WhatsApp Backup feature. However, it stands to reason that it is about a dispute between Blackberry and Facebook, the parent company of WhatsApp.
In the nine different cases taken to court, one of the issues was a patent from Blackberry for sending chat histories. WhatsApp users will likely have to do without the popular function of archiving chat histories in this country.
The option was still visible for some users for a while, but an update finally made the feature completely disappear from the app. As a result, WhatsApp users will have to do without the function for the time being. Unfortunately, it is not yet clear if and when it will return. However, in other countries, the export function for chat histories is still standard.
You can also read these related articles: