A virus is currently wreaking havoc on Android smartphones. The tricky thing about the malware is that it disguises itself as a simple system update. Read here how you can detect the malware and protect your Android smartphone.
Security experts from Zimperium have discovered a dangerous malware that threatens sensitive data such as photos, messages from WhatsApp, SMS, call logs, or the browser history of Android users. The software disguises itself as an official system update from Google, but it is actually a Trojan that allows attackers to access user data and files remotely.
To deceive users, the malware even uses the official Google logo and the name System Update, which is why it can easily be confused with a real push notification from Google. The software then sends only small data packets to be less conspicuous. However, these then contain the aforementioned sensitive data, which can fall into the wrong hands.
Android malware: Who installs apps outside of Play Store is at risk.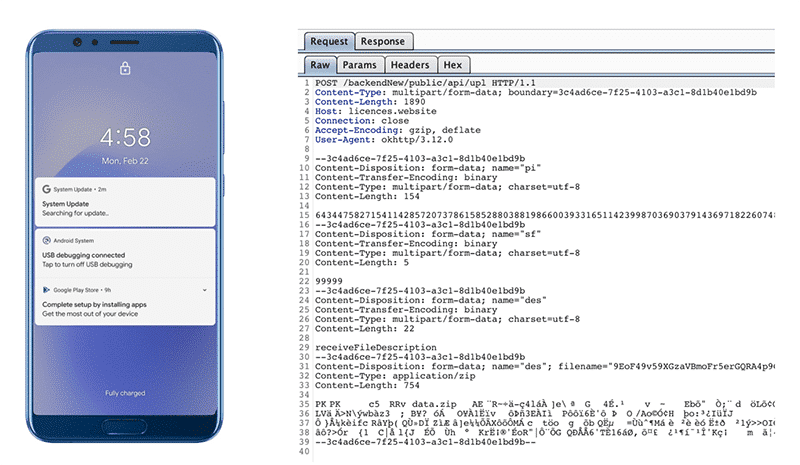 The malware disguises itself as an alleged Google update to obtain user data.
The malware is installed exclusively from third-party sources, for example, unofficial websites. If you install your apps exclusively from the Google Play Store, you should be on the safe side.
On the other hand, those who install software from other sources from time to time should be careful. It is important to note that the malware notifies android users via push notifications that the system is currently checking for updates. Such notifications never come from Google, which only displays a notice that an update is available and ready for installation.
Also, a push notification pops up connected with the alleged system update, indicating that the update is completed by installing additional apps. Again, Google itself will never display such prompts on your phone.
Good security software: Also important on the smartphone
Back in 2016, more smartphone than stationary traffic was measured for the first time. A trend that continues till present days and is likely to intensify over the coming years. But when smartphone devices become more famous to consumers, it becomes more portentous for the cyber criminals to develop malicious apps. The potential target group grows larger with each passing day. It is more important now to protect your PC also your smartphone with a good security software from Google Play Protect. For Android, there are various free apps for this purpose, such as Sophos Mobile Security, Avira Antivirus 2020.
You can also read: