Will your phone also get Android 12? We reveal which devices from Samsung, Xiaomi, Oppo, Huawei & Co. will get the next big update.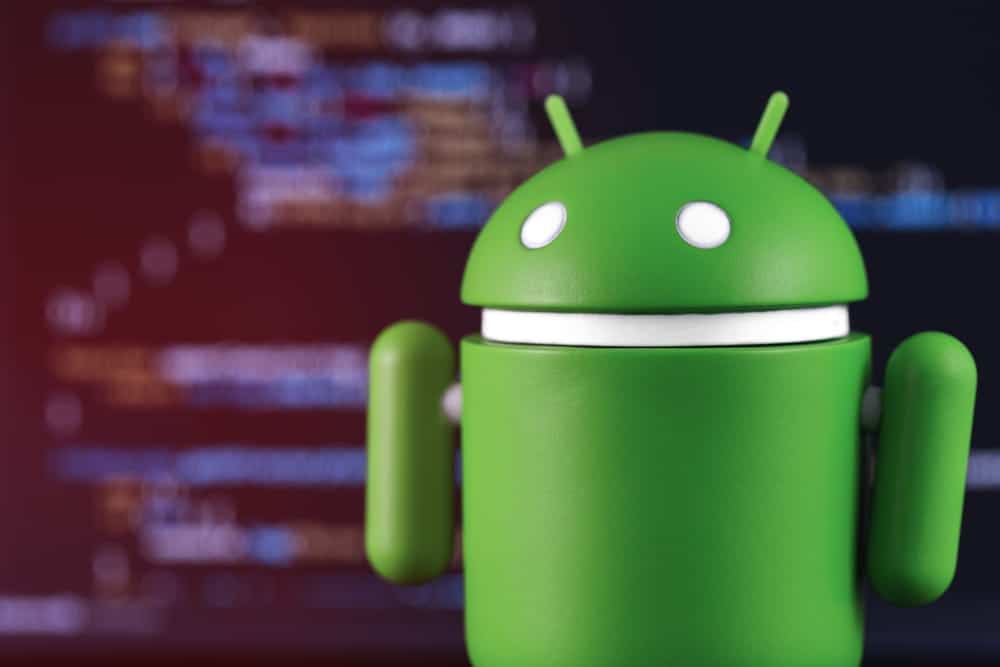 (Image Credit: Shutterstock)
Android 11 was not officially released until September 2020. And it will still take a few months until Android 12 is finally released. Besides, it is good to know whether your smartphone will also receive the next Android version. Including the latest features (all current info). Google is already working diligently on Android 12. The first developer version appeared in mid-February. Now in May 2021, the first open beta of Android 12 will probably start. Mainly because from May 18 to 20, the developer conference Google I/O takes place, where we will see Android 12. The final version will then traditionally be released in the third quarter.
Android 12 Features
Important to know: Even if Google releases Android 12 at the time, it does not mean that the smartphone manufacturers will also roll out this version immediately. Sometimes it can take months or even a year until the update arrives on your phone. Of course, Google itself and OnePlus have been particularly quick with updates in the past. Samsung has at least gotten better with its top smartphones and rolls out updates earlier than before.
Below you will find the manufacturers in alphabetical order with the smartphone models that are likely to receive Android 12. The list is updated continuously. Status: 07.05.2021
Samsung:
With the unveiling of the new Galaxy Note 20 series, Samsung has also announced, its flagship models three years of Android updates. In December, Samsung started Android 11 delivery for its S20 models. In this article, you can find out when it will be the turn of the other models.
Samsung Galaxy S21 / S21 + / S21 Ultra
Samsung Galaxy A72
Samsung Galaxy A52 / A52 5G
Samsung Galaxy A42 5G
Samsung Galaxy A32 5G
Samsung Galaxy Z Fold 2
Samsung Galaxy S20 FE
Samsung Galaxy Note 20 / Note 20 Ultra
Samsung Galaxy S20 / S20 + / S20 Ultra
Samsung Galaxy Z Flip
Samsung Galaxy Fold
Samsung Galaxy S10 / S10 + 
Samsung Galaxy S10e
Samsung Galaxy S10 Lite
Samsung Galaxy Note 10 / Note 10+
Samsung Galaxy Note 10 Lite
Samsung Galaxy A71 
Samsung Galaxy A51
Nokia:
HMD Global – the company behind Nokia smartphones – guarantees Android updates for two years and security updates for three years. So, most of the Nokia phones introduced between 2019 and 2020 will get Android 12. It is considered safe for the following:
Nokia G20
Nokia G10
Nokia X20
Nokia X10
Nokia 8.3 5G
Nokia 5.3
Nokia 3.4
Nokia 2.4
Nokia 1.3
Google:
Google's Pixel smartphones will of course get Android 12 first. In total, Pixel devices get the big Android update for three years. Therefore, the Pixel 2 devices end with Android 11, Android 12 is available starting with the Pixel 3.
Google Pixel 3/3 XL
Google Pixel 3a / 3a XL
Google Pixel 4/4 XL
Google Pixel 4a / 4a 5G
Google Pixel 5
LG:
As LG announced at the beginning of April, the company is getting out of the smartphone business. Nevertheless, they still want to offer updates "for a certain period". Phonearena reports that LG has confirmed Android 12. Even Android 13 for some of its smartphones:
LG G8
LG G8X Thinq
LG Q31
LG Q52
LG Q92
LG V50 / V50s
LG V60 ThinQ
LG Velvet / Velvet 4G
LG Wing
OnePlus:
OnePlus has been very exemplary so far when it comes to Android updates. So far, the devices have received two major Android updates, and they were released very quickly. OnePlus changes its strategy with the new affordable mid-range called "Nord". Only the top models will receive two years of updates. the Nord series will probably only get one big update, which is why they will probably not get Android 12.
OnePlus 9 / 9 Pro
OnePlus 8T
OnePlus 8 / 8 Pro
OnePlus 7T Pro
OnePlus 7T
OnePlus 7 / 7 Pro
Sony:
At least for its top models, Sony has issued a two-year update guarantee. We will have to wait and see for the mid-range.
Sony Xperia 1 III
Sony Xperia 5 III
Sony Xperia 10 III
Sony Xperia 1 II
Sony Xperia 5 II
Motorola:
Motorola was once a pioneer when it came to the Android update policy, but now things look a bit different. Thus, there is only one version update. Thus, only devices that were launched in 2020 will probably get Android 12. We expect the G9 series, the Edge series, and also the Razr foldable smartphones to get Android 12.
Xiaomi:
Xiaomi is known for its mature update policy, which is why many Xiaomi devices will also get Android 12. For Android 11, Xiaomi has revealed its complete update plan. The following devices will probably also get the next Android version:
Xiaomi Mi 11 / 11 Lite / 11i / 11 Ultra
Xiaomi Mi 10T Lite / Mi 10T / Mi 10T Pro
Xiaomi Mi 10 Lite / Mi 10 / Mi 10 Pro
Xiaomi Mi Note 10 Lite / Note 10 / Note 10 Pro
Xiaomi Poco F3
Xiaomi Poco F2 Pro
Xiaomi Poco X2 / X3
Xiaomi Redmi K30 (5G) / K30 Pro
Xiaomi Redmi K30i 5G
Realme:
Realme recently confirmed to a user on Twitter, the X and Pro series. It will receive two major Android updates.
Realme X3 SuperZoom
Realme X50 5G / X50 Pro 5G
Realme X7 / X7 Pro 5G
Huawei & Honor:
The updated prediction is still very difficult for Huawei and Honor. Huawei is still affected by the US sanctions and is not allowed to use Google services. And Honor as a subsidiary of Huawei is as well. However, Honor was sold at the end of 2020 and would theoretically have the chance to get all Android licenses again now. Yet, it remains to be seen whether Honor will also supply existing models with Android 12. Or only new models that might work with Google services again.
Huawei currently works with Google's open-source AOSP. The manufacturer cannot currently offer regular Google applications like Play Store, Maps, Mail, and so on. The situation might improve with the change of government in the US, which would allow Huawei to use Google services again. We will have to wait and see here.
Oppo:
Oppo is the next big Chinese manufacturer that also wants to conquer the European market including Germany. At least the two models Find X2 and Find X2 Pro receive two major updates and thus also Android 12. In addition, of course, the newly introduced models: Find X3 Lite, Find X3 Neo and Find X3 Pro.
Asus:
The current flagship devices Zenfone 7 and 7 Pro from Asus will probably also receive Android 12. And probably also the gaming smartphone ROG Phone 3 and its successors. Currently, there is already the ROG Phone 5.
We will update the list regularly and inform you about the latest update developments.
You can also read: